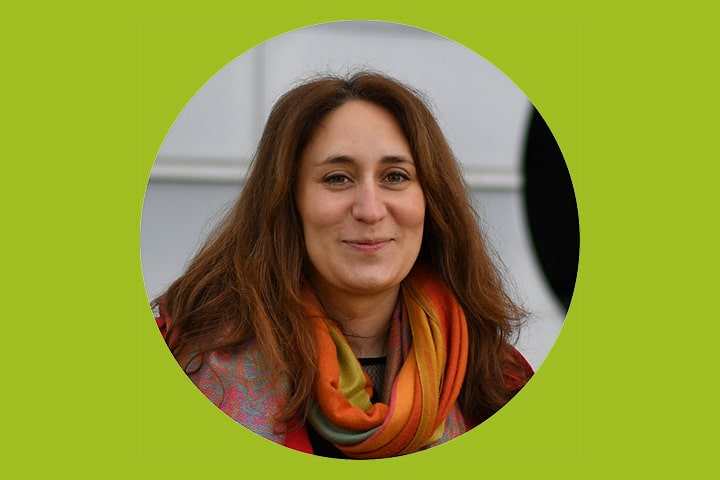 Interview: Charlotte Madore-Delpech
All eyes were recently focused on the United States because of the presidential elections… Let's stay there a bit, with Charlotte Madore, who has just returned from six years in Boston – the capital of Massachusetts, which is home to Harvard, Cambridge and MIT, among others.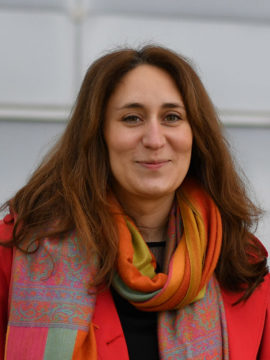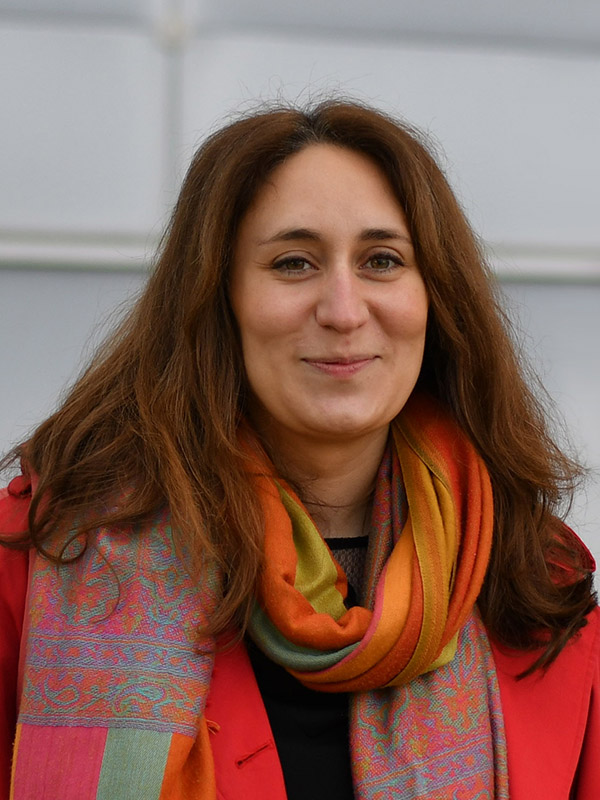 Bordeaux Neurocampus: Actually, you are back to Bordeaux. Can you introduce yourself for those who don't know you?
Charlotte Madore-Delpech: I have just returned from the United States after 6 years in Dr. Butovsky's laboratory at the Brigham and Women's Hospital and at Harvard Medical School in Boston where I was an instructor in neurology.
I currently hold an « Aide au retour » (return assistance) grant from the FRM (Fondation pour la Recherche Médicale) to work with the team of Sophie Layé and Lucile Capuron. I have therefore found my former colleagues at NutriNeuro, as I spent my thesis there in 2013, under the supervision of Corinne Joffre.
My research interests are focused on understanding the immunomodulation of microglia, the brain innate immune system, during development and neurodegeneration via genetic and environmental cues and to better appreciate the role of microglia in the onset of brain pathologies later on. At NutriNeuro, I will investigate the role of bioactive lipids on microglia modulation during human brain development.
At the beginning of the year, you published "Microglia, Lifestyle Stress, and Neurodegeneration". Can you tell us more about it?
This review that I have just published summarizes my research interests and stems from my publication in Immunity in 2017 on the discovery of a new microglial phenotype common to several neurodegenerative pathologies including Amyotrophic Lateral Sclerosis and Alzheimer's disease.
The first part of my post-doc work consisted in demonstrating the presence of a microglial phenotype in mice and humans, associated with a neurodegenerative context that we called MGnD and showed that this phenotype was driven by a TREM2-APOE-dependent signalling pathway initiated by the phagocytosis of apoptotic neurons.
Subsequently I found that this phenotype present during neurodegenerative pathologies was also present during brain development. I was therefore interested in how this phenotype is regulated during early periods. In this context, I obtained support from the FRM for a return and recently an INRAE grant allowing me to study the effects of a perinatal modulation of this phenotype by lipid nutrition on brain development, potentially leading to deleterious consequences during life. At Nutrineuro, I have also chosen to accentuate my research in humans by developing translational studies.
You have just returned to Nutrineuro after 3 years in Boston, what did you get out of this experience?
This 6-year experience at Harvard Medical School in Boston brought me a lot on a professional level with a huge scientific enrichment and the development of many academic and industrial collaborations. I still have strong collaborations with my former lab, but also with my network in Boston, in the United States, and even beyond.
The research system in Boston has many advantages linked to the presence of a worldwide scientific hub that allows access to cutting-edge technologies, conferences and resources. In Boston, there are many pharmaceutical companies or biotech start-ups. In Cambridge, for instance, a large number of startups are created every month, which is impressive.
You have just created a Twitter account. What were your motivations for this?
I had to do it for a long time, but I have just taken the plunge, to spread a job offer very simply and widely. It is becoming an indispensable tool indeed. I was more used to LinkedIn but Twitter is a very useful media to follow the news, especially the articles that are published. In addition to real contacts, of course!
Everybody knows what a neuron is, but is glie too little mediatized?
Not in the scientific world: we see more and more articles on glia and microglia in particular. There is now a French GDR on neuroinflammation and microglia, which shows the visibility of this research. Their next symposium is quite soon by the way, on December 3rd.
But for the general public, it is true that despite its importance it is less in the headlines. For a long time microglia were thought to be inert and passive toward disease, but in fact, also revealed by new technological advances, many risk genes of CNS disorders such as Alzheimer's disease for example, are expressed by microglia. Hence a look on microglia's contribution has shifted.
---
Two new researchers ay Nutrineuro
Two "Chargés de Recherche" from INRAe have recently joined Nutrineuro: Jean-Christophe Delpech and David Jarriault.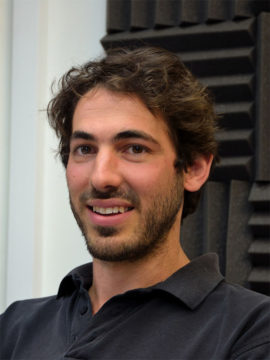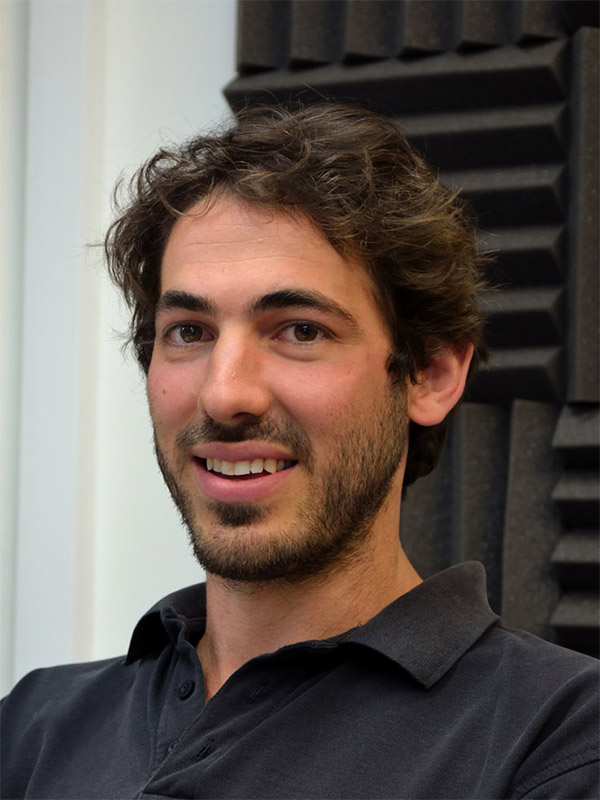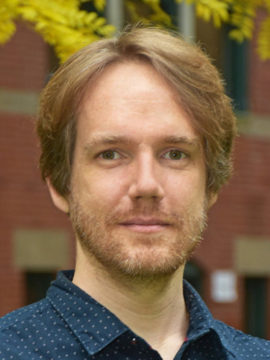 Research axis of Jean-Christophe Delpech:
– Rôle de la nutrition dans la modulation de la neuroinflammation et des deficits cognitifs au cours du vieillissement.
– Rôle des microglies dans les troubles neurodéveloppementaux.
Mere details about J.C. Delpech
Research axis of David Jarriault:
– Nutrition et système olfactif
– Odeurs et comportement alimentaire
More details about D. Jarriault

---
Selection of Charlotte Madore's publications
Madore C, Yin Z, Leibowitz J, Butovsky O. Microglia, Lifestyle Stress, and Neurodegeneration. Immunity. 2020 Feb 18;52(2):222-240. doi: 10.1016/j.immuni.2019.12.003. Epub 2020 Jan 7. PMID: 31924476; PMCID: PMC7234821.
Krasemann S, Madore C, Cialic R, Baufeld C, Calcagno N, El Fatimy R, Beckers L, O'Loughlin E, Xu Y, Fanek Z, Greco DJ, Smith ST, Tweet G, Humulock Z, Zrzavy T, Conde-Sanroman P, Gacias M, Weng Z, Chen H, Tjon E, Mazaheri F, Hartmann K, Madi A, Ulrich JD, Glatzel M, Worthmann A, Heeren J, Budnik B, Lemere C, Ikezu T, Heppner FL, Litvak V, Holtzman DM, Lassmann H, Weiner HL, Ochando J, Haass C, Butovsky O. The TREM2-APOE Pathway Drives the Transcriptional Phenotype of Dysfunctional Microglia in Neurodegenerative Diseases. Immunity. 2017 Sep 19;47(3):566-581.e9. doi: 10.1016/j.immuni.2017.08.008. PMID: 28930663; PMCID: PMC5719893.
Madore C, Leyrolle Q, Lacabanne C, Benmamar-Badel A, Joffre C, Nadjar A, Layé S. Neuroinflammation in Autism: Plausible Role of Maternal Inflammation, Dietary Omega 3, and Microbiota. Neural Plast. 2016;2016:3597209. doi: 10.1155/2016/3597209. Epub 2016 Oct 20. PMID: 27840741; PMCID: PMC5093279.
Madore C, Nadjar A, Delpech JC, Sere A, Aubert A, Portal C, Joffre C, Layé S. Nutritional n-3 PUFAs deficiency during perinatal periods alters brain innate immune system and neuronal plasticity-associated genes. Brain Behav Immun. 2014 Oct;41:22-31. doi: 10.1016/j.bbi.2014.03.021. Epub 2014 Apr 13. PMID: 24735929.
Kempthorne L, Yoon H, Madore C, Smith S, Wszolek ZK, Rademakers R, Kim J, Butovsky O, Dickson DW. Loss of homeostatic microglial phenotype in CSF1R-related Leukoencephalopathy. Acta Neuropathol Commun. 2020 May 19;8(1):72. doi: 10.1186/s40478-020-00947-0. Erratum in: Acta Neuropathol Commun. 2020 Jun 24;8(1):90. PMID: 32430064; PMCID: PMC7236286.
Mazaheri F, Snaidero N, Kleinberger G, Madore C, Daria A, Werner G, Krasemann S, Capell A, Trümbach D, Wurst W, Brunner B, Bultmann S, Tahirovic S, Kerschensteiner M, Misgeld T, Butovsky O, Haass C. TREM2 deficiency impairs chemotaxis and microglial responses to neuronal injury. EMBO Rep. 2017 Jul;18(7):1186-1198. doi: 10.15252/embr.201743922. Epub 2017 May 8. PMID: 28483841; PMCID: PMC5494532.
Publication: 25/11/20
Last update 01/12/20