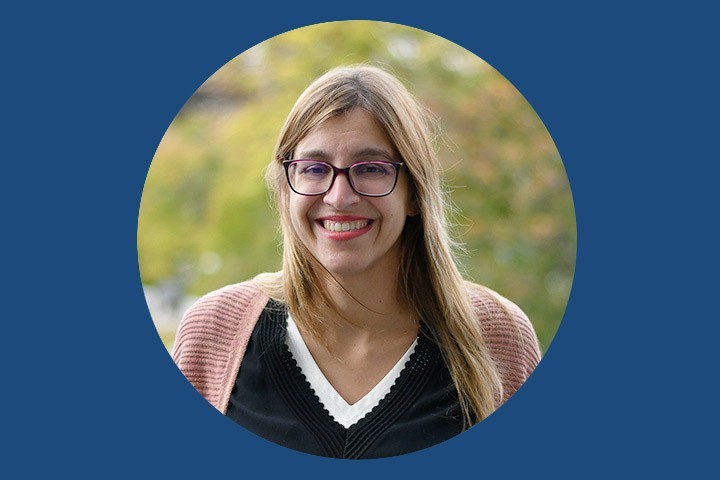 Portrait: Cristina Lemos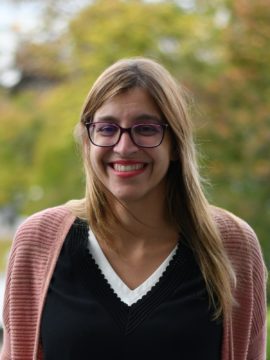 Cristina Lemos is our new project manager of the Bordeaux Neurocampus Graduate Program. She replaces Justine Barbot, who left her position this summer… and who we deeply thank for all her work!
Cristina Lemos has a diverse background with research experience in various scientific fields and in different countries. Microbiologist at the start, she did her MSc by Research (2006-2008) at the University of Cranfield (UK) in collaboration with Yorkshire Water for the development of a Phytoremediation process aiming at the removal of organic pollutants in sludge.
Back to Porto (Portugal) in 2009 and while working for the Department of Research and Development at BIAL, a Portuguese pharmaceutical company studying Parkinson's disease, she discovered her passion for neuroscience.
In 2016, Cristina obtained her PhD degree in neuroscience from the University of Coimbra (Portugal), where she specialized in the behavioral studies of rodent models. During her research, she did a short stay at the Bordeaux Neurocampus, within a collaborative project with Christophe Mulle. She immediately connected with the Neurocampus philosophy and intended to come back in the future.
After one year in Florianopolis, an island in the south of Brazil, she moved to Austria where she furthered her training as a Postdoc and project leader at the Department of Psychiatry at the Medical University of Innsbruck, working on the topics of stress and social interaction.
Cristina arrived one month ago to work with us as Project Manager of the Bordeaux Neurocampus graduate program, the Ecole Universitaire de Recherche (EUR) Bordeaux Neurocampus. Put into her own words, she has one idea in mind: "to continue the fantastic work that has been performed in the construction of the Bordeaux Neurocampus graduate program. The project is so exciting because we are working together in an international and interdisciplinary team towards a common goal: to deliver a training for excellence in a trustworthy atmosphere". The Bordeaux Neurocampus tenet regarding both science and scientists is reflected in her own professional and personal values.
Linkedin: https://www.linkedin.com/in/cristinalemos-89b9b44/
ORCID: https://orcid.org/0000-0003-3182-6289
14/10/20