My lab is interested in the plastic modifications of adult hippocampal networks produced by the incorporation of newly generated dentate granule cells (GCs).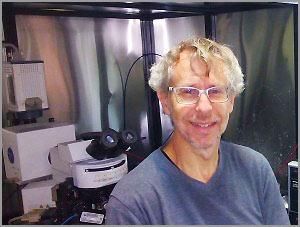 Une invitation de Nora Abrous / PhD DR INSERM / Head of lab "Neurogenesis & Pathophysiology"
Short bio
Alejandro Schinder received his MSc in Biology at the School of Exact and Natural Sciences at the Univ. of Buenos Aires, and his PhD at the Dept. of Biology, University of California San Diego. He then became a postdoctoral fellow in Mu-ming Poo's lab at UC San Diego, where he studied mechanisms that control the formation and plasticity of GABAergic and glutamatergic synapses. In 2000 he became a research associate in Fred Gage's lab at the Salk Institute of La Jolla, California, where he was trained in the field of adult neurogenesis. He returned to Buenos Aires in 2002, where he became the head of the laboratory of neuronal plasticity at the Leloir Institute.
He is currently principal investigator of the argentine research council (CONICET), Senior International Research Scholar of the Howard Hughes Medical Institute (USA), and President of the Argentine Society for Research in Neuroscience (SAN). He has recently received the John Simon Guggenheim Memorial Foundation fellowship. He is also member of the editorial boards of Developmental Neurobiology, Frontiers in Neurogenesis, and Frontiers in Neural Circuits, and member of Faculty of 1000 Biology (Neuroscience).