Spatial Relational Memory Requires Hippocampal Adult Neurogenesis
David Dupret, Jean-Michel Revest, Muriel Koehl, François Ichas, Francesca De Giorgi, Pierre Costet, Djoher Nora Abrous, Pier Vincenzo Piazza
PLoS ONE
. 2008-04-09; 3(4): e1959
DOI: 10.1371/journal.pone.0001959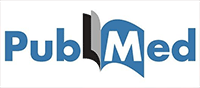 Read on PubMed
---
The dentate gyrus of the hippocampus is one of the few regions of the mammalian
brain where new neurons are generated throughout adulthood. This adult
neurogenesis has been proposed as a novel mechanism that mediates spatial memory.
However, data showing a causal relationship between neurogenesis and spatial
memory are controversial. Here, we developed an inducible transgenic strategy
allowing specific ablation of adult-born hippocampal neurons. This resulted in an
impairment of spatial relational memory, which supports a capacity for flexible,
inferential memory expression. In contrast, less complex forms of spatial
knowledge were unaltered. These findings demonstrate that adult-born neurons are
necessary for complex forms of hippocampus-mediated learning.
Know more about