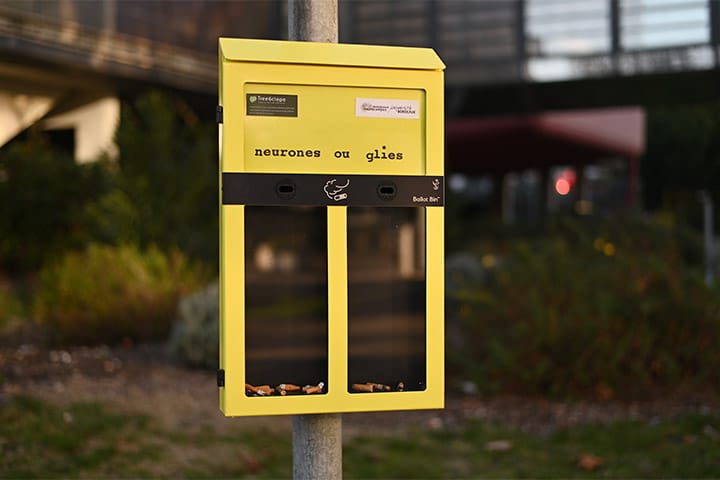 The "boîte à clopes" is waiting for cigarette butts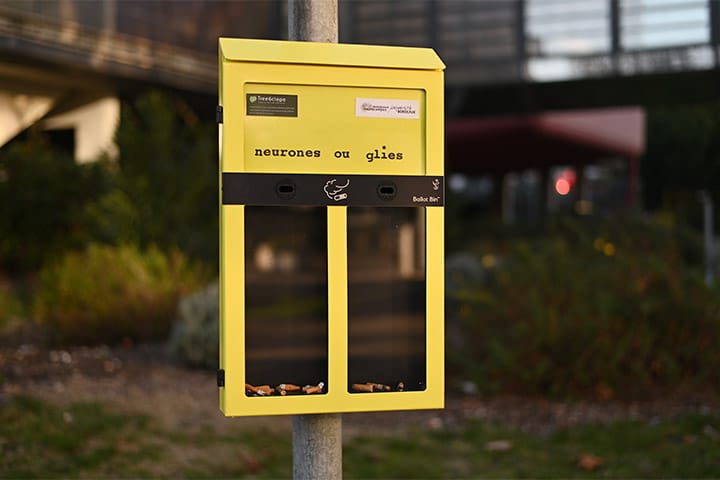 A few months ago, the Bordeaux Neurocampus departmental council validated the financing of a cigarette butt recycling plan, on the proposal of Béatrice Tessier (IINS). This project included the installation of two "boîtes à clopes" (cigarette boxes) to raise awareness about recycling among smokers in a fun way.
One of the two boxes has just been installed between the CGFB and the Broca Centre. Smokers, it's up to you to choose in which part of the ashtray you put your cigarette butt: neurons or glia?
Read the interview of Béatrice Tessier
Publication: 16/12/21
Last update 16/12/21