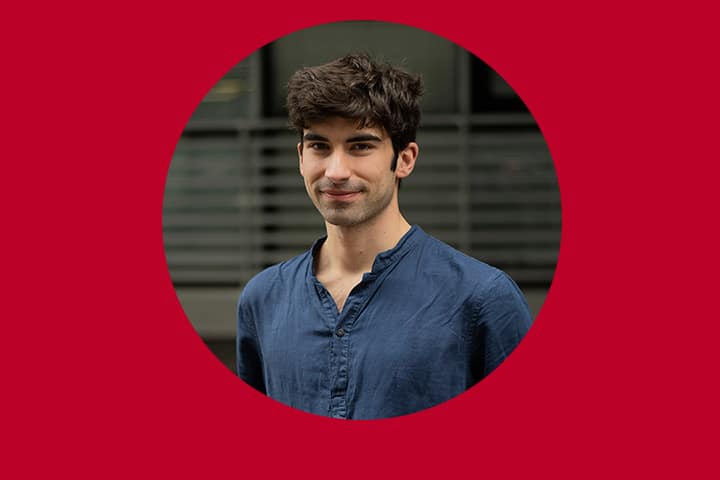 Interview – Juan García Ruiz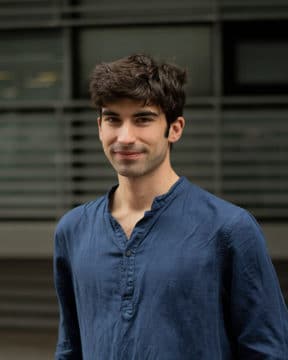 The Bordeaux Neurocampus laboratories welcome many students every year. One of them, Juan García Ruiz, is a master student in neuroscience in the NeuroBIM course at the University of Bordeaux. He is currently doing his internship under the supervision of Aude Panatier in the Neuron-Glia Interactions team of the Neurocentre Magendie. Science popularization enthusiast, he is the co-founder and author of Neuronhub, a website on neuroscience for the public.
Where does your interest in neuroscience come from?
I have always been very curious. When I learned, as a child, that there was a job involving asking questions and trying to answer them, I told myself that this was what I wanted to do. I started my studies with a degree in Psychology in Madrid. However, after a research course on Alzheimer's disease using a neuropsychological approach, I realized human behavior intrigued me from a clinical but also from a fundamental point of view. I therefore completed my training with a degree in Biochemistry in Toulouse and a master's degree in neuroscience at the University of Bordeaux.
At the same time, I was already reading popularized scientific content. The lack of 'science' sections in general newspapers always disappointed me. I could see people were afraid of science, perhaps because of the overly technical language. Anyone can be interested in economics or politics, but why is science directed to scientists?
With this in mind, I contacted several editors of popular journals and ended up creating Neuronhub with my friend Jesus Copado, a computer engineer friend. He collaborates with me on the website design. Although I am the author, this is a two-person project.
You are the creator of Neuronhub, can you tell us about it?
Neuronhub is a popularization website that I co-created 3 years ago. Science is often described as incomprehensible and soporific. From this comes Neuronhub's primary objective: to entertain and introduce people to neuroscience over a cup of coffee. I started by producing content in Spanish where I treated the topics in a simplified way. By offering several perspectives on the subject, I hoped to give the reader the opportunity to form their own opinion.
Over time, visitors from other countries came and I translated some articles into English and French. The format has also changed somewhat: the most recent publications are based on an interview. The aim is also to make the work of scientists more visible in the media. I don't want research to remain in the lab without reaching society.
Why do you illustrate your articles with paintings?
Illustrating the articles with works of art was a way for me to inject some creativity into science. Bruegel, Munch, Dali, Magritte, Botero… Art creates a gateway that leaves the reader free to form their own impression, the works suggesting the article. Art attracts me, especially the piano, which I discovered at the conservatory when I was a child. After a long period of inactivity, this passion was reawakened and today I practice whenever possible.
Science should always have a creative side and I try to promote that. For me, researchers should be inspired by art and be creative in order to advance research. The scientific method is our tool to progress but sometimes the engine is imagination.
How do you see the future of the site?
In the future, I would like the project to grow by welcoming new people to the team with editorial and communication staff for example. For now I do everything: publication, bibliography, contact, interview, transcription, translation. However, I am already very happy with what Neuronhub has become, with the number of readings and the rate of publication. Word of mouth and social networks have made their way. I'm delighted and I hope this is just the beginning.
To discover Neuronhub :
Contact
---
Interviewed by Alban Belloir
Publication: 14/04/22
Last update 15/04/22