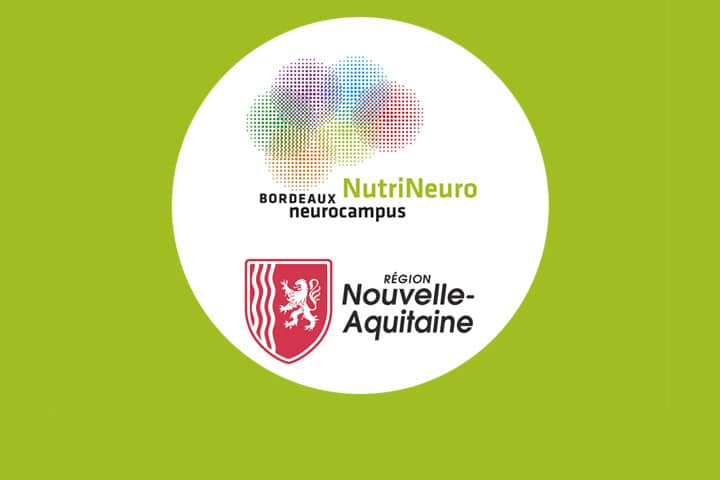 ExoMarquAge: a new chair of emergence at NutriNeuro
As part of its Support for Chairs for Emergence, Science and Society "CHESS", the New Aquitaine region has granted 2.2M euros for the creation of the ExoMarquAge Chair.
 The ExoMarquAge Chair is headed by Jean-Christophe Delpech, an expert in neuroscience and cellular approaches of neuroinflammation, and Sophie Layé, an expert in nutrition/brain health. Its objective is to develop an innovative and translational research program (from animals to humans) to understand how nutrition, through its effects on communication between brain cells, protects against accelerated age-related cognitive decline.
Within the brain, extracellular vesicles have recently emerged as key elements in the communication between microglial cells (brain immune cells) and neurons. The innovation of this multidisciplinary program is based on cellular and behavioral neurobiology approaches, in vitro and in vivo, to study the role of specific nutrients on these brain extracellular vesicles.
It will provide:
new insights into the neuroimmune mechanisms involved in accelerated cognitive decline,
the identification of new biomarkers of the transition from brain health to illness during aging,
objective data on the effects of bioactive food molecules on the brain, in order to develop personalized nutrition approaches to support brain health.
Finally, this program embraces the One Health approach, by combining quality and adaptation of the diet to the brain in order to prevent age-related cognitive decline.
ExoMarquAge, developed within the NutriNeuro laboratory (UMR INRAE/University of Bordeaux/Bordeaux INP), is a unique national and international consortium of complementary expertise in Bioinformatics, Biophysics, Nutrition and Neuroscience, relying in particular on the Food4BrainHealth International Research Network and the OptiNutribrain International Associated Laboratory (LIA) in France and Canada.
Scientific contact
Jean-Christophe Delpech (Chargé de recherche INRAe- Nutrineuro)

Sophie Layé (Directrice de recherche INRAe – Nutrineuro)

Press

Grégory Lambert:
06 15 56 62 28

Publication: 16/06/21
Last update 02/07/21