[Diagnosing the hyperactive child who snores].
S. Bioulac, F. Chalumeau, K. Lode-Kolz
Archives de Pédiatrie
. 2017-02-01; 24: S28-S33
DOI: 10.1016/j.arcped.2016.09.049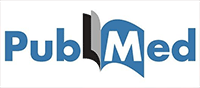 Read on PubMed
---
1. Arch Pediatr. 2017 Feb;24 Suppl 1:S28-S33. doi: 10.1016/j.arcped.2016.09.049.
Epub 2016 Oct 18.
[Diagnosing the hyperactive child who snores].
[Article in French]
Bioulac S(1), Chalumeau F(2), Lode-Kolz K(3).
Author information:
(1)Services d'explorations fonctionnelles du système nerveux, clinique du
sommeil, CHU de Bordeaux, place Amélie-Raba-Leon, 33076 Bordeaux cedex, France;
USR CNRS 3413 SANPSY, CHU Pellegrin, place Amélie-Raba-Léon, 33076 Bordeaux
cedex, France. Electronic address: .
(2)Centre d'étude du sommeil – Antony, 67, boulevard Pasteur, 94260 Fresnes,
France.
(3)Klinisk Nevrofysiologi, centre hospitalier universitaire de Stavanger,
Gerd-Ragna Bloch Thorsens, gate 8, 4011 Stavanger, Norvège.
Attention deficit hyperactivity disorder (ADHD) is a common disorder, often
associated with sleep disorders. Patients with primary sleep disorders often
present hyperactivity and/or attention deficit symptoms. Indeed, obstructive
sleep disorder breathing (snoring, hypoventilation disorder, and obstructive
sleep apnea syndrome) with poor sleep quality can mimic ADHD in children. In this
case, inattention and hyperactivity behavior are induced by sleep disorders but
do not constitute a clinical diagnosis of ADHD. Therefore, it can sometimes be
difficult for the clinician to distinguish between a diagnosis of ADHD with
comorbid sleep disorder and a sleep disorder that mimics ADHD symptoms. The
objective of this article is to review the relations between ADHD and obstructive
sleep disorder breathing and propose a decision tree to help diagnosis.
Copyright © 2016 Elsevier Masson SAS. All rights reserved.
DOI: 10.1016/j.arcped.2016.09.049
PMID: 27769626 [Indexed for MEDLINE]
Know more about