Beneficial effects of myocardial postconditioning are associated with reduced oxidative stress in a senescent mouse model
Benjamin Lauzier, Stéphanie Delemasure, Régine Debin, Bertrand Collin, Pierre Sicard, Niyazi Acar, Lionel Bretillon, Corinne Joffre, Alain Bron, Catherine Creuzot-Garcher, Catherine Vergely, Luc Rochette
Transplantation
. 2008-06-01; 85(12): 1802-1808
DOI: 10.1097/TP.0b013e3181775367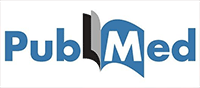 Read on PubMed
---
1. Transplantation. 2008 Jun 27;85(12):1802-8. doi: 10.1097/TP.0b013e3181775367.
Beneficial effects of myocardial postconditioning are associated with reduced
oxidative stress in a senescent mouse model.
Lauzier B(1), Delemasure S, Debin R, Collin B, Sicard P, Acar N, Bretillon L,
Joffre C, Bron A, Creuzot-Garcher C, Vergely C, Rochette L.
Author information:
(1)Laboratoire de Physiopathologie et Pharmacologie Cardiovasculaires
Expérimentales, Facultés de Médecine et Pharmacie, Dijon cedex, France.

BACKGROUND: There is at present a tragic lack of organs available for
transplantation. This has led to the harvesting of hearts from older donors.
Unfortunately, hearts from such donors are much more sensitive to ischemic
insult. Models such as "Senescence Accelerated Mouse" Prone 8 (SAM-P8) can help
understand this sensitivity. New cardioprotective techniques such as
postconditioning (PostC) could be of interest in this context. We studied (1)
senescence in vessels and hearts and (2) the ability of the senescent heart to
adapt to an ischemia-reperfusion (I/R) sequence in the context of PostC.
METHODS: Isolated working mouse hearts (8 months) were subjected to total
ischemia, followed by 36 min of reperfusion; PostC was performed in the first
minutes of reperfusion as three 10-sec sequences of I/R. Superoxide anion (O2.-)
production was evaluated on heart and aorta cryosections with the dihydroethidium
staining method. The collagen content in aortas was quantified.
RESULTS: The aortas of SAM-P8 mice showed a higher production of O2.- and a
higher collagen content than did those of SAM-R1 mice (P
Know more about