68Ga-PSMA-617 Compared With 68Ga-RM2 and 18F-FCholine PET/CT for the Initial Staging of High-Risk Prostate Cancer
Romain Schollhammer, Henri de Clermont Gallerande, Grégoire Robert, Mokrane Yacoub, Delphine Vimont, Elif Hindié, Philippe Fernandez, Clément Morgat
Clinical Nuclear Medicine
. 2019-09-01; 44(9): e535-e536
DOI: 10.1097/rlu.0000000000002672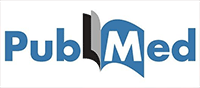 Read on PubMed
---
1. Clin Nucl Med. 2019 Sep;44(9):e535-e536. doi: 10.1097/RLU.0000000000002672.
68Ga-PSMA-617 Compared With 68Ga-RM2 and 18F-FCholine PET/CT for the Initial
Staging of High-Risk Prostate Cancer.
Schollhammer R(1), de Clermont Gallerande H(1), Robert G(2), Yacoub M(3), Vimont
D(1), Hindié E(1), Fernandez P(1), Morgat C(1).
Author information:
(1)From the Nuclear Medicine Department, University Hospital of Bordeaux and
INCIA, University of Bordeaux.
(2)Departments of Urology.
(3)Pathology, University Hospital of Bordeaux, Bordeaux, France.
Ga-labeled prostate-specific membrane antigen inhibitors and Ga-labeled
gastrin-releasing peptide receptor antagonists showed interesting results for
staging biochemically recurrent prostate cancer. In this case,
Ga-prostate-specific membrane antigen-617 PET/CT, Ga-RM2 PET/CT, and F-choline
PET/CT were performed in a patient (66-year-old man, prostate-specific antigen =
6.7 ng/mL) with biopsy-proven Gleason 9 (5 + 4) prostate cancer, candidate for
radical prostatectomy and lymph node dissection.
DOI: 10.1097/RLU.0000000000002672
PMID: 31246685 [Indexed for MEDLINE]
Know more about