Encannabinoids: multi-modal regulators of the stress response
Lieu : Centre Broca Nouvelle-Aquitaine / Salle de Conférence
---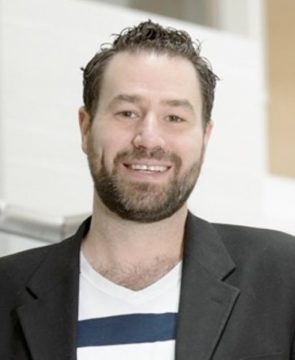 Matthew Hill
Hotchkiss Brain Institute,
Mathison Centre for Mental Health Research.
Departments of Cell Biology and Anatomy and Psychiatry.
Invité par la NBA et Bordeaux Neurocampus dans le cadre des PHD seminar.
---
Abstract
Endocannabinoids are well established to buffer stress responses in the brain, with emerging evidence suggest that they exhibit both tonic control of stress responses at rest, as well as phasic control in response to stress itself. Converging evidence has indicated that anandamide may be the primary endocannabinoid regulating tonic control of the stress response, and that disruption of anandamide signaling may facilitate generation of a stress response. Our work has suggested that this effect may particularly mediated by local actions within the amygdala. Translational work in human populations, using both genetics and pharmacology as a window into the effects of anandamide signaling in humans, has suggested that similar to rodents, anandamide may constrain stress, anxiety and fear, in part through regulating amygdala reactivity to threat and challenge. Together, these data would suggest that approaches to regulating anandamide signaling in humans may be a novel approach to treating stress-related psychiatric illnesses.
Selected publications
Protective effects of elevated anandamide on stress and fear-related behaviors: translational evidence from humans and mice.
Mol Psychiatry. 2018 Aug 17. doi: 10.1038/s41380-018-0215-1.
Integrating Endocannabinoid Signaling and Cannabinoids into the Biology and Treatment of Posttraumatic Stress Disorder
Neuropsychopharmacology. 2018 Jan;43(1):80-102. doi: 10.1038/npp.2017.162.
Corticotropin-releasing hormone drives anandamide hydrolysis in the amygdala to promote anxiety.
J Neurosci. 2015 Mar 4;35(9):3879-92. doi: 10.1523/JNEUROSCI
FAAH genetic variation enhances fronto-amygdala function in mouse and human.
Nat Commun. 2015 Mar 3;6:6395. doi: 10.1038/ncomms7395.