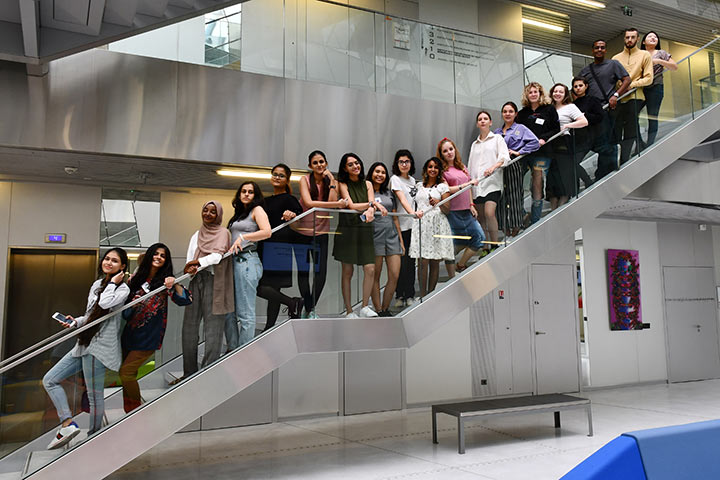 Welcome to the Neurasmus students!
Sorry it's in french. Translation in progress
—
Du 26 au 28 août avaient lieu à Bordeaux Neurocampus les "orientation days", moment d'accueil pour les étudiants du programme de master Neurasmus. Ce programme international de formation en neurosciences est un partenariat entre les universités d'Amsterdam, Berlin, Bordeaux, Göttingen et Laval. L'Université de Bordeaux accueille le bureau de coordination.
Après une présentation du programme par Agnès Nadjar (coordinatrice du programme) et une introduction officielle par Joanne Pagèze (vice-présidente internationalisation de l'université de Bordeaux), ces journées ont permis aux étudiants de découvrir les universités partenaires, les associations d'étudiants et d'alumni mais également de suivre un atelier de sensibilisation à l'interculturalité.
Ces trois jours étaient bien sûr aussi l'occasion pour ces étudiants, venus du monde entier (Allemagne, Australie, Brésil, Géorgie, Inde, Italie, Japon, Pakistan, Pologne, Philippines, Serbie, Soudan, Ukraine) de faire connaissance, à travers des moments de temps libre et de visites de la ville et ses alentours. Bienvenue à eux !
En savoir plus sur le programme Neurasmus
30/08/19