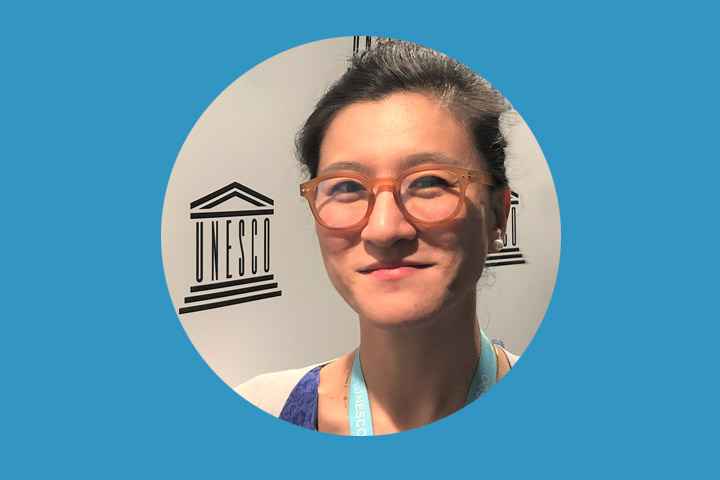 UNESCO Talk about Open Science – Dr Ai Sugiura
Venue: CGFB and on Zoom
https://u-bordeaux-fr.zoom.us/j/88911490497?pwd=aWZacDJwb0Npbkk2azA0dXZCeVB0Zz09
---
Abstract
After the adoption of the UNESCO Recommendation on Open Science at the 41st General Conference of UNESCO in November 2021, UNESCO, its member states and extended family with the network of UNESCO category 1&2 centres and UNESCO chairs are working now in establishing and strengthening the implementation mechanism of the Recommendation so that Open Science does benefit every women and men in a fair and inclusive way.
This presentation will cover a brief recap of how the Recommendation was developed in a consultative way during 2020-2021 globally and at the regional level with the example of the Asia and the Pacific region. It will cover then a brief snapshot of the different regional perspective and the foreseen challenges and opportunities for the future implementation of the Recommendation.
Biosketch – Dr Ai Sugiura
I was born in France from Japanese parents, I studied in France, Belgium, Spain and the UK. I am an agricultural engineer (from the Royal Faculty of Agronomy in Gembloux,Belgium), hydrologist (from Universite Pierre et Marie Curie Paris 6, France) and water sanitation/water reuse expert (through my PhD obtained at Cranfield university in the UK). Before joining UNECSO as Science Programme Specialist for Science Policy and Capacity Building in 2017 at the Regional Science Bureau for Asia and the Pacific in Jakarta, I worked for ICHARM (International Centre for Water Hazard and Risk Management under the auspices of UNESCO) in Tsukuba on flood modeling and flood risk assessments. As the Regional Science Programme Specialist for Science Policy and Capacity Building, I strongly believe in the tremendous strengths and opportunities of Science and Engineering to empower us all. I am particularly interested in the implementation mechanism of Open Science in a fair and inclusive way following UNESCO Recommendation on Open Science adopted in November 2021, strengthening the participation of all societal actors to creating and sharing knowledge, including women and youth and indigenous groups to make sure Art 27 of the Universal declaration of Human Rights is enjoyed by every women and men and no one is left behind.
---
Organized by
Bordeaux Neurocampus Graduate Program – 
Publication: 27/06/22
Last update 27/06/22