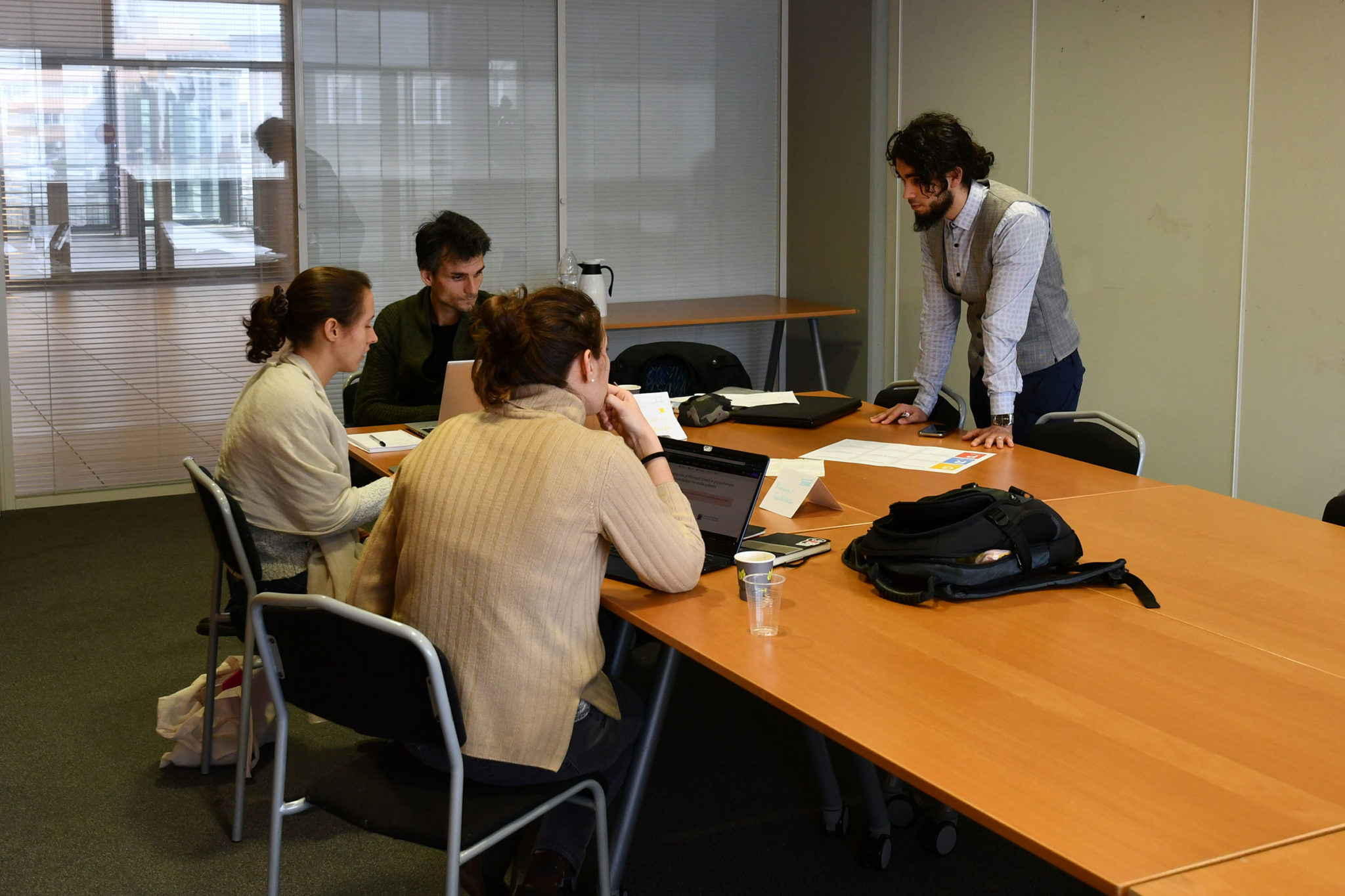 UBCreate : entrepreneurship week for students
A novel intensive course denominated "UBCreate" has been launched last September by Agnès Nadjar within the frame of the Bordeaux Neurocampus Graduate School. This course aims at introducing students to the basic concepts of entrepreneurship and technology transfer. The course is divided into two parts :
1) online training from September to December;
2) Hands-on project in January.
From January 7 to 10, Master 2 students enrolled in the international Neuroscience Master program work with consultants on a fake business idea, write the Business Model and pitch it in front of a jury made of entrepreneurs, funders, incubators representatives, etc.
During this week, students also have the opportunity to meet with young entrepreneurs and exchange in an informal and friendly way.
Program
Tuesday, Jan 7th
– Talk by Dr Olivier Bergis(Sanofi, Paris): Sharing experience of working in the pharmaceutical industry/private sector.
– Talk by Dr Estèle Jouison-Lafitte: Objectives of the week, reminder of the main concepts of business/entrepreneurship
Wednesday, Jan 8th
– Group work: How to find a good idea (supervision by consultants*)
– Networking time: Lunch with two entrepreneurs / informal discussion with Agathe Henocq (Irydis) and Elodie Fauqueur (monanimalprive.com)
– Group work: Development of a Business Model (supervision by consultants*)
Thursday, Jan 9th
– Group work: Development of a Business Model (supervision by consultants*)
– Networking time: Lunch with two entrepreneurs / informal discussion Gautier Papon (Argolight) and Lauriane Beliez (EphyX Neuroscience)
– Group work: How to make an efficient pitch? (supervision by consultants*)
– Delivery of the Business Model storyboard
Friday, Jan 10th
– Pitching of the Business idea / BM.
– Members of the jury  :Nicolas Abgrall (Unitec), Vincent Ferrand (Technowest), Julien Cruz (Sfaere Innov) and Alexandre Savin (Entrepreneurship officer at University of Bordeaux)
*Consultants : Justine Barbot, Marjorie Perez, Emmanuel Frouté, Franck Duquesnois
Publication: 09/01/20
Last update 09/01/20