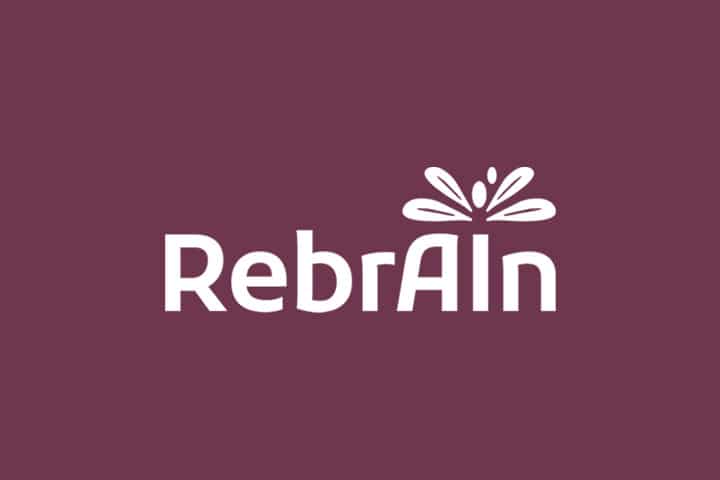 Revolutionizing the surgical targeting of Deep Brain Stimulation: new start-up RebrAIn
Source : Presse release SATT / INRIA
---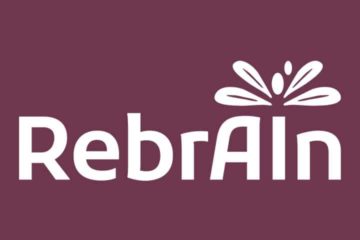 Revolutionizing the surgical targeting of Deep Brain Stimulation: the brand new start-up RebrAIn * signs an operating license with SATT Aquitaine Science Transfert.
Co-founded on January 4, 2021 by Emmanuel Cuny, Professor of Neurosurgery at the University of Bordeaux and renowned practitioner at the Bordeaux University Hospital, and Nejib Zemzemi, Doctor of Applied Mathematics and Scientific Computing at Inria, the start-up RebrAIn is tackling targeting areas of the brain causing essential tremor and Parkinson's disease treated with Deep Brain Stimulation (DBS).
Globally, 6,300,000 people have Parkinson's disease (the number of cases doubled between 1990 and 2015), and around 39,000,000 people are believed to have essential tremor (0.5% of the world's population). In France alone, 300,000 people suffer from essential tremor, including 10% from a severe form that prevents everyday activities, and 160,000 from Parkinson's disease.Physically handicapping and socially embarrassing, these pathologies are treated by medication (dopamine for Parkinson's disease) or by neurosurgical intervention: Deep Brain Stimulation (implantation of electrodes in the brain).This is offered when dopamine treatment for Parkinson's disease proves ineffective. It is estimated that 10% of Parkinson's patients could benefit from this treatment but to date, less than 3% eligible for deep brain stimulation have been operated.DBS is particularly effective, but its effectiveness strongly depends on the precision with which the target brain area to be stimulated is identified. To compensate for these inaccuracies, intraoperative electrophysiology is performed during which the patient is awake. The duration of the procedure, the risks (accentuated by electrophysiology), the heavy equipment necessary for this surgery, are obstacles to the more systematic use of PSC. [see here an example of essential tremor treated with PSC or here another example of DBS on / off with Parkinson's disease).]
A promising technology, a market ready to welcome it. Emmanuel Cuny and Nejib Zemzemi have decided to combine their expertise to create an intelligent device and an OptimDBS software platform, allowing the efficient targeting of areas of the brain to be stimulated and treated by the surgeon. Its use aims to standardize and simplify surgery, to reduce its risks and to make it less traumatic for the patient. Rebrain will thus facilitate access to DBS and increase the number of patients treated.
The technology, protected by a patent and a software deposit, is based on Artificial Intelligence to continuously train the software to target better, on the OptimDBS software and on a blockchain collaborative health data registry.
The introduction of RebrAIn's brain targeting technology offers many benefits:- less, or even non-invasive surgical techniques against neurodegenerative pathologies,- a significant improvement in the quality of life of patients compared to the best-known medical treatment,- standardization of the procedure and data collection, leading to a homogenization of practices and a significant reduction in the cost of the intervention,- the establishment of a common and shared register involving doctors, patients and patient associations, which will facilitate the care of the latter,- an increase in the number of patients treated: given the large number of eligible patients and the simplification of surgery, but also the safety that this targeting can provide in lesional techniques of radiosurgery or HIFU (High Intensity Focused Ultrasound).
Both founders of ReBrAIn have the ambition to "become the world leader in targeting in Deep Brain Stimulation, in a market which, by 2025, could reach 300 million euros, thanks to our ability to increase the number of patients eligible for CPS. We are optimistic about the progress of our project because the clinical proof of the effectiveness of the device is well advanced: around forty patients have already been successfully treated with RebrAIn technology! "
 Through the SATT Aquitaine Science Transfert, RebrAIn supported from the start by the Bordeaux University Hospital, Inria and the University of Bordeaux.
Since its inception, Emmanuel Cuny and Nejib Zemzemi's project has been supported by their research establishments, the Bordeaux University Hospital, the University of Bordeaux and Inria, then through SATT Aquitaine, whose mission is to promote and accelerate the emergence of future deeptech nuggets in Nouvelle-Aquitaine.Aquitaine Science Transfert has in fact invested 226,000 euros since April 2020 to help the maturation of the technical and clinical proof of concept of the project and to finance patent protection, Inria having for its part invested 100,000 euros in 2018 to achieve a version usable in a clinical setting and deposited the OptimDBS software and its evolutions, essential to guarantee the durability of the technology.
Simultaneously with the creation of the company, RebrAIn signed an exclusive license with SATT to exploit the technology and intellectual property rights. For Emmanuel Cuny, CEO of RebrAIn, the next steps are already planned until 2025: "As of this year, we are planning the commercial launch in Europe of a first semi-automatic targeting device with Deep Brain Stimulation companies for the two clinical indications Parkinson's and Essential tremor. In 2023, we hope to reach out to the North American market and have plans to start developing even more precise automatic targeting services. Finally, in 2025 we will be implementing real conquest marketing to neurosurgery centers with the clear objective of achieving a 30% market share. "
To help their deeptech business take off, the two founders are preparing a fundraising campaign from private and institutional investors and will present RebrAIn this year at the national i-Lab competition to help the creation of an innovative business, organized by Bpifrance. * RebrAIn: the name of the start-up mixes brain (the brain in English) and AI (for Artificial Intelligence)
---
About SATT Aquitaine Science Transfert
The objective of Technology Transfer Office SATT Aquitaine Science Transfert is to accelerate the transfer of inventions resulting from public research to the socio-economic innovation of companies. It covers all areas of expertise in technology transfer: research collaborations with companies, detection of inventions and analysis of future market needs, maturation (investment until proof of concept), management and transfer of intellectual property, negotiation of operating conditions and completion of the transfer (license agreements, collaboration agreements, creation of start-ups via its chrysa-link incubator). Aquitaine Science Transfert has invested nearly 27 million euros in maturation and patent programs, contributed to the creation of 33 start-ups and the launch of 34 products, services or processes. The SATT is supported by its 6 founding shareholders (Bpifrance, University of Bordeaux, University of Pau and Pays de l'Adour, CNRS, Bordeaux INP, INSERM), its 6 founding partners (CHU de Bordeaux, Institut Bergonié, ESTIA, university Bordeaux Montaigne, Sciences Po Bordeaux, Bordeaux Sciences Agro) and 1 associated partner (La Rochelle University).
About INRIA
Inria is the national research institute in digital sciences and technologies. World-class research, technological innovation and entrepreneurial risk are its DNA. Within 200 project-teams, for the most part shared with major research universities, more than 3,500 researchers and engineers are exploring new avenues, often in interdisciplinarity and in collaboration with industrial partners to meet ambitious challenges. .A technological institute, Inria supports the diversity of avenues of innovation: from open-source software publishing to the creation of technological start-ups (Deeptech).
---
Video
Website
Visiter le site web rebrain.eu
17/02/21