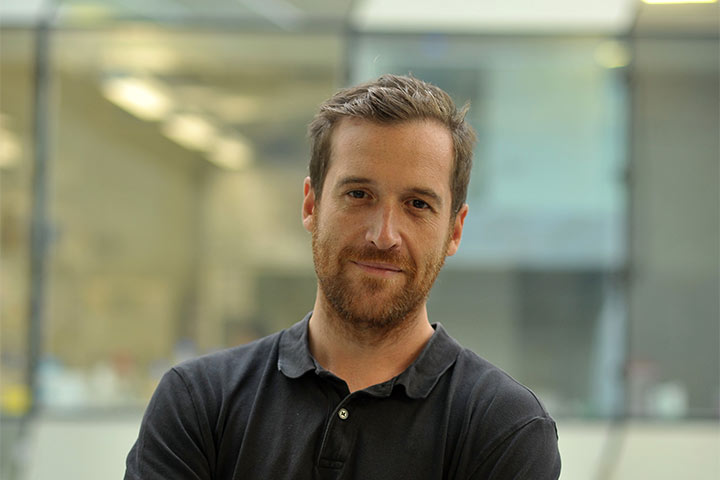 Portrait: Jérémie Teillon
Jérémie Teillon, engineer, recently joined the BIC photonic unit.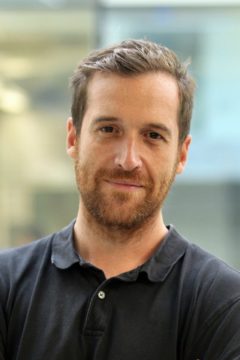 Hello, my name is Jérémie Teillon and I am a new engineer on the Bordeaux Imaging Center photonic unit. Originally from Bordeaux, I hold a master degree in Neurosciences from the Bordeaux University.
Between 2008 and 2016, I became the technical manager of the CIRB microscopy core facility (Center for Interdisciplinary Research) at the College de France in Paris. I played a central role in building and running the facility and had the opportunity to train and assist researchers on a broad range of techniques such as wide-field, confocal, spinning-disk, in-vivo 2-photon or light-sheet microscopy.
In 2016, I joined the Inserm U1034 research lab in Pessac to handle microscopy and image analysis topics related to cardiovascular diseases. More specifically, I implemented a tissue optical clearing technique (IDISCO) on different mouse organs in order to visualize and analyze the blood vessels.
During the last ten years, I gained a solid knowledge in sample preparations and in photonic microscopy techniques on different biological models.
Today as an engineer for the Bordeaux Imaging Center, I will train and assist you on various imaging modalities such as confocal or live cell imaging. Especially, I will be able to provide help and support on tissue optical clearing techniques, light-sheet microscopy and 3D reconstruction of entire tissue.
I would be happy to discuss your projects and I am looking forward to meet you on the BIC facility!
Publication: 01/10/19
Last update 01/10/19