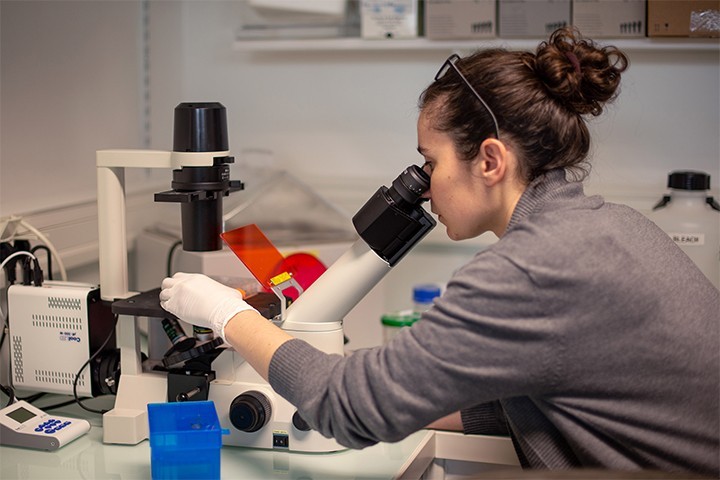 Mini-workshop: "Introduction to Experimental Neuroscience"
Date: 5 full days, 26th-30th october 2020
Public: Master students
Attendance: 14 students, 7 instructors.
Venue: The Bordeaux School of Neuroscience, University of Bordeaux.
Short description: This mini-workshop is targeted to Master students, particularly those whose internship has been impacted by the COVID-19 restrictions last term. This intensive mini-workshop will expose students to key methodologies in neuroscience, through hands-on training. They will be guided by PhD students and Engineers to work on a short project at the Bordeaux School of Neuroscience, a research laboratory fully dedicated to training activities.
Mini-projects and methodologies:
Neuronal cell biology (neuronal cultures, transfections, live imaging, western blotting, PCR)
Slice electrophysiology (patch-clamp and optogenetics)
Neurocomputation
Brain surgery, in vivo stereotactic injections, neuroanatomy
Mouse behaviour and in vivo electrophysiology.
Organization:
Giuliana Pellegrino, Scientific Manager, Bordeaux School of Neuroscience
Mariela Escande, Scientific Manager, Bordeaux School of Neuroscience
Zoé Grivet, PhD student, IMN, Neuroscience in Bordeaux Association (NBA)
Xavier Fioramonti, DR INRAE, NutriNeuro
Christophe Mulle, DR CNRS, IINS
Cristina Lemos, Project Manager Bordeaux Neurocampus Graduate Program.
Deadline for application: October 4th, 2020
To apply, send email to express your interest with CV and motivation letter to Cristina Lemos
https://neurocampus-graduateprogram.u-bordeaux.fr 
Publication: 29/09/20
Last update 12/02/21