Foundation of the "Deep Brain Stimulation Society"
Since its invention, Deep Brain Stimulation (DBS) has grown in importance and has been applied in new treatments for several neurological and psychiatric pathologies.
A new society, the « Deep Brain Stimulation Society », has been founded by several experts in the field:
Abdelhamid Benazzouz (Bordeaux, France) : Neurophysiology/Neuroscience
Yasin Temel (Maastricht University, The Netherlands) : Neurosurgery/Neurotechnology
Lee Wei Lim (Hong Kong, China) : Neuroscience
Veerle Visser-Vandewalle (Cologne, Germany) : Neurosurgery
Elena Moro (Grenoble, France) : Neurology
Paulo de Aguair (Sao Paulo, Brazil) : Neurosurgery
Ersoy Kocabicak (Samsun, Turkey) : Neurosurgery
Metin Sitti (Stuttgart, Germany) : Physical Intelligence & Neurotechnology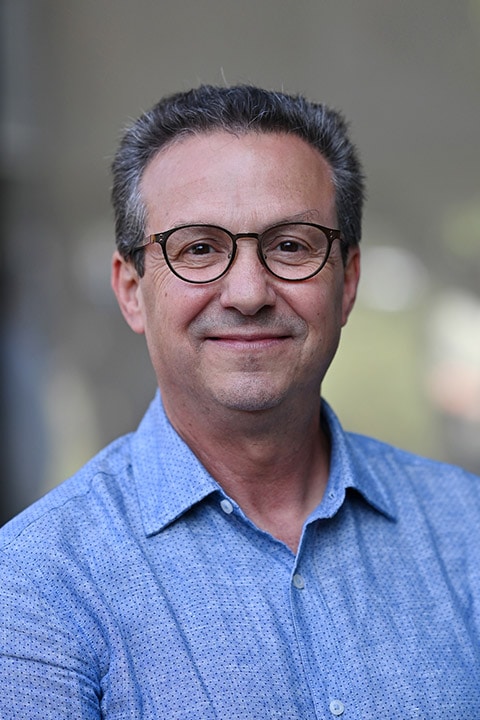 Abdelhamid Benazzouz, group leader at IMN, has been elected president of the DBS Society which is located in the Centre Broca Nouvelle-Aquitaine, in Bordeaux.
The first international annual congress of the DBS Society will take place in Bordeaux on July 4th to 6th, 2022.
All students and researchers working in the field of DBS are invited to become members, to foster close collaborations, exchange ideas, and debate the issues of concern.
Mission of the Deep Brain Stimulation Society:
1. To promote the development of research in all fields of Deep Brain Stimulation, including Ethics, Neuroscience, Neurology, Neurosurgery, Psychiatry, Neurotechnology and Engineering, Psychology, and Paramedicine;
2. To ensure the dissemination of DBS knowledge;
3. To organize knowledge exchange between researchers through the organization of meetings, conferences, symposia, and educational activities such as seminars and workshops, or any other related events or activities;
4. To stimulate relations between basic, preclinical, technological, clinical and industrial research;
5. To promote knowledge exchange and collaborations at the international level, with a worldwide coverage.
More details / Membership
Contact
Publication: 06/12/21
Last update 06/12/21