Par Zoom

Participer à la réunion Zoom
https://u-bordeaux-fr.zoom.us/j/82946089598?pwd=Ym1kZC8xd1JsN2NVb3BpYWFoVHRzUT09
ID de réunion : 829 4608 9598
Code secret : 503193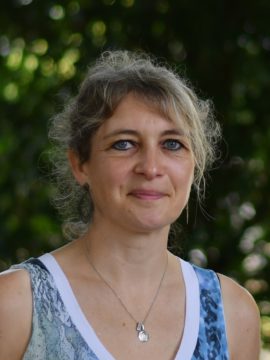 Morgane Le Bon-Jégo
IMN
Equipe Baufreton – Georges
---
Etude du rôle de sous populations neuronales dans le fonctionnement et la plasticité de réseaux neuronaux
Soutenance en français
Jury
Dr. Jacques Barik, Université Côte d'Azur – Rapporteur
Dr. Frédéric Gambino, Université de Bordeaux – Rapporteur
Dr. Paolo Gubellini, Université de Marseille – Rapporteur
Dr. Sandrine Bertrand, Université de Bordeaux – Examinateur
Dr. Emmanuel Valjent, Université de Montpellier – Examinateur
Sélection de publications
Soria-Gomez E, Pagano Zottola A, Mariani Y, Desprez T, Barresi M, Bonilla-del-Río I, Muguruza C, Le Bon-Jégo M, Julio-Kalajzić F, Flynn R, Terral G, Fernández-Moncada I, Robin L, Olivera da Cruz J, Corinti S, Ould Amer Y, Goncalves J, Varilh M, Cannich A, Redon B, Zhao Z, Lesté-Lasserre T, Vincent P, Tolentino-Cortes T, Busquets-García A, Puente N, Bains J, Hebert-Chatelain E, Barreda-Gómez G, Chaouloff F, Lohman A, Callado L, Grandes P, Baufreton J, Marsicano G, Bellocchio L. (2021). Subcellular specificity of cannabinoid effects in striatonigral circuits. Neuron 109(9) :1513-1526, doi : 10.1016/j.neuron.2021.03.007
Cousineau J, Lescouzères L, Taupignon A, Delgado L, Valjent E, Baufreton J, Le Bon-Jégo M (2020). Dopamine D2-like receptors modulate intrinsic properties and synaptic transmission of parvalbumin interneurons in the mouse primary motor cortex. eNeuro
Giraudin A, Le Bon-Jégo M, Cabirol MJ, Simmers J & Morin D.(2012) Spinal and pontine relay pathways mediating respiratory rhythm entrainment by limb proprioceptive inputs in the neonatal rat. J Neurosci. 32(34), 11841-11853.
Nargeot R., Le Bon-Jégo M & Simmers J. (2009) Cellular and network mechanisms of operant learning-induced compulsive behavior in Aplysia. Curr Biol., 19(12):975-984.
Le Bon-Jégo M & Yuste R. (2007) Persistently active, pacemaker-like neurons in neocortex. Front. Neurosci. 1, 123-129.