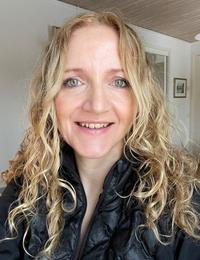 Suzanne Dickson
University of Gothenburg – Sweden
https://www.gu.se/en/about/find-staff/suzannedickson
Invited by Jean-Christophe Delpech (Team NutriMind – NutriNeuro)
Title
The Aperitif: The Neurobiology of appetite and hunger
Abstract
"Hunger", by definition, requires a state of energy deficit, 
and this 
powerfully drives food-seeking and food consummatory behaviours
, engaging brain pathways involved in energy balance and reward
.  The term "appetite", however, extends to include the wish to eat something because of its desirability and palatability.  
It follows that eating that escapes metabolic need, that engages the reward system, is especially relevant for obesity development. In this talk we 
will explore the neurobiology underpinning hunger and appetite, 
as revealed by their engagement 
by ghrelin
, a pro-appetite orexigenic hormone
.  The ghrelin receptor is distributed within the feeding networks
 and increased ghrelin signaling impacts on a variety of food-linked behaviors including food seeking, food anticipation, food reward, food intake and food choice.  Some key issues to address are "who does what?" within these neural circuits and to what extent do these pathways respond to other orexigenic stimuli, such as from food cues. We will discuss the importance of key target populations for ghrelin, namely the agouti-related peptide neurons in the hypothalamic arcuate nucleus (that are often labelled "hunger neurons"), in the parabrachial nucleus of the brainstem (an anorexigenic center) and the ventral tegmental area dopamine reward system (for food reward and motivation).