Venue : Centre Broca Nouvelle-Aquitaine
---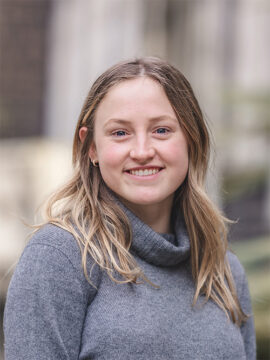 Lily M. Bentall
Department of Anatomy, School of Biomedical Sciences
University of Otago, Dunedin, New Zealand
Invited by Clémentine Bosch Bouju (NutriNeuro)
Title
Changes in SNpr activity underlying dyskinesia in Parkinsonian model rats
Abstract
Most (50-80%) Parkinson's disease patients develop levodopa-induced dyskinesia (LID) within ten years of starting treatment. Once LID begins, limited treatments are available to reduce this side effect. We hypothesise irreversible changes occur within the cortico-basal ganglia-thalamo-cortical network as subsequent levodopa administration always produces dyskinesia.
We recorded GABAergic substantia nigra pars reticulata (SNpr) neuronal activity under urethane anaesthesia from dyskinetic (LID+), non-dyskinetic (LID-, lesioned rats dosed with levodopa but did not express LID), levodopa naïve PD-model (PD) and sham-lesioned (control, administered levodopa) rats. Firing rate, burstiness characteristics and LFP waveform features significantly changed between groups, related specifically to dyskinesia expression.
SNpr activity is altered by chronic levodopa administration. These changes hint that strengthened synaptic connections within the basal ganglia-thalamo-cortical network underlie dyskinesia expression. These findings could be important clinically to identify novel treatments that may reduce debilitating levodopa drug-induced side effects.