Venue: Centre Broca
---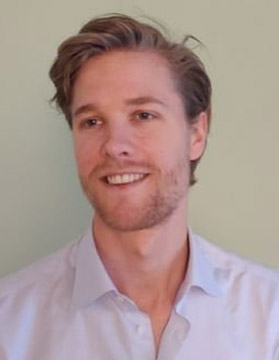 Koen Seignette (PhD student, MSc)
Netherlands Institute for Neuroscience, Molecular Visual Plasticity Group,
Royal Netherlands Academy of Arts and Sciences
Meibergdreef 47, 1105 BA Amsterdam, the Netherlands
Invited by Thomas Bienvenu (Neurocentre Magendie)
Title
Separation of feedforward and contextual neuronal populations in mouse visual cortex
Abstract
Accurate sensory processing requires the integration of feedforward and contextual feedback signals. In the primary visual cortex, activity is initially governed by feedforward processing of information in neuronal receptive fields after which it is modulated by visual and non-visual contextual signals. Because it is difficult to isolate feedforward from contextual information experimentally, it remains largely unclear how the two streams are integrated at the cellular level. In this talk, I will discuss evidence from two experimental paradigms that suggests that feedforward and contextual information are processed by separate neuronal populations in mouse visual cortex.
The first part of my talk will focus on the role of chandelier cells, a poorly understood GABAergic cell type that exclusively targets the axon initial segment of pyramidal cells. Using viral tracing, histology, electrophysiology and two-photon calcium imaging we found that chandelier cells are part of a contextual neuronal population that encodes visuomotor mismatch signals in primary visual cortex. During the second part, I will discuss evidence from visual occlusion experiments aimed at isolating feedforward and contextual information. Our results show that activity of feedforward and contextual populations is stimulus-specific, experience-dependent and in line with a theory of visual predictive coding.
Key publications
Leander de Kraker, Koen Seignette, Premnath Thamizharasu, Bastijn J.G. van den Boom, Ildefonso Ferreira Pica, Ingo Willuhn, Christiaan N. Levelt, Chris van der Togt. (2022). SpecSeg is a versatile toolbox that segments neurons and neurites in chronic calcium imaging datasets based on low-frequency cross-spectral power. Cell Reports Methods.
Jorrit S Montijn, Koen Seignette, Marcus H Howlett, J Leonie Cazemier, Maarten Kamermans, Christiaan N Levelt, J Alexander Heimel. (2021). A parameter-free statistical test for neuronal responsiveness. Elife.
Jean-Pierre Sommeijer, Mehran Ahmadlou, M Hadi Saiepour, Koen Seignette, Rogier Min, J Alexander Heimel, Christiaan N Levelt. (2017). Thalamic inhibition regulates critical-period plasticity in visual cortex and thalamus. Nature Neuroscience.