Venue: Centre Broca
---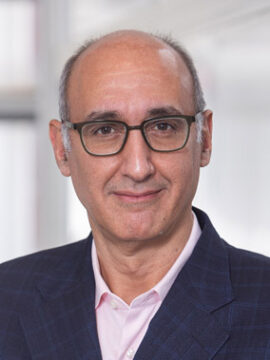 Jonathan Javitch
MD, PhD – Columbia University
https://www.columbiapsychiatry.org/profile/jonathan-javitch-md
Invited by Laurent Groc (IINS)
Title
Opioid-based treatments of depression: from cells to patients
Abstract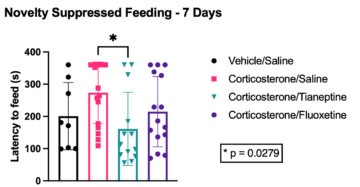 Half of patients with major depressive disorder (MDD) are inadequately treated by available interventions, likely as a result of the heterogeneity of depression and the lack of biomarkers for stratification into distinct subtypes. We discovered that the atypical antidepressant tianeptine is a partial agonist at the mu opioid receptor (MOR). The acute and chronic antidepressant-like behavioral effects of tianeptine in mice require MOR. While tianeptine produces opiate-like behavioral effects such as analgesia and reward, it does not lead to tolerance or withdrawal in mice. Unlike fluoxetine, tianeptine induces rapid antidepressant-like effects in mice after as little as one week of treatment.
Endogenous opioids act at MOR in response to social rejection, and this response is blunted in some depressed individuals. In addition, healthy individuals with high rejection sensitivity (RS) also show reduced MOR activation. We hypothesize that a subgroup of MDD patients with deficient opioid receptor signaling will better respond to pharmacological interventions specifically targeting this biological mechanism, and we have initiated a clinical trial to test this hypothesis.
Selected publications
Gassaway MM, Rives ML, Kruegel AC, Javitch JA, Sames D. The atypical antidepressant and neurorestorative agent tianeptine is a μ-opioid receptor agonist. Transl Psychiatry. 2014 Jul 15;4(7):e411. doi: 10.1038/tp.2014.30. PMID: 25026323; PMCID: PMC4119213.
Samuels BA, Nautiyal KM, Kruegel AC, Levinstein MR, Magalong VM, Gassaway MM, Grinnell SG, Han J, Ansonoff MA, Pintar JE, Javitch JA, Sames D, Hen R. The Behavioral Effects of the Antidepressant Tianeptine Require the Mu-Opioid Receptor. Neuropsychopharmacology. 2017 Sep;42(10):2052-2063. doi: 10.1038/npp.2017.60. Epub 2017 Mar 17. PMID: 28303899; PMCID: PMC5561344.
Kruegel AC, Uprety R, Grinnell SG, Langreck C, Pekarskaya EA, Le Rouzic V, Ansonoff M, Gassaway MM, Pintar JE, Pasternak GW, Javitch JA, Majumdar S, Sames 7-Hydroxymitragynine Is an Active Metabolite of Mitragynine and a Key Mediator of Its Analgesic Effects. ACS Cent Sci. 2019 Jun 26;5(6):992-1001. doi: 10.1021/acscentsci.9b00141. Epub 2019 May 29. PMID: 31263758; PMCID: PMC6598159.
Bhowmik S, Galeta J, Havel V, Nelson M, Faouzi A, Bechand B, Ansonoff M, Fiala T, Hunkele A, Kruegel AC, Pintar JE, Majumdar S, Javitch JA, Sames D. Site selective C-H functionalization of Mitragyna alkaloids reveals a molecular switch for tuning opioid receptor signaling efficacy. Nat Commun. 2021 Jun 22;12(1):3858. doi: 10.1038/s41467-021-23736-2. PMID: 34158473; PMCID: PMC8219695.
Pekarskaya EA, Holt ES, Gingrich JA, Ansorge MS, Javitch JA, Canetta SE. Tianeptine, but not fluoxetine, decreases avoidant behavior in a mouse model of early developmental exposure to fluoxetine. Sci Rep. 2021 Nov 24;11(1):22852. doi: 10.1038/s41598-021-02074-9. PMID: 34819526; PMCID: PMC8613176.
Hill R, Kruegel AC, Javitch JA, Lane JR, Canals M. The respiratory depressant effects of mitragynine are limited by its conversion to 7-OH mitragynine. Br J Pharmacol. 2022 Jul;179(14):3875-3885. doi: 10.1111/bph.15832. Epub 2022 Mar 30. PMID: 35297034; PMCID: PMC9314834.
Han J, Andreu V, Langreck C, Pekarskaya EA, Grinnell SG, Allain F, Magalong V, Pintar J, Kieffer BL, Harris AZ, Javitch JA, Hen R, Nautiyal KM. Mu opioid receptors on hippocampal GABAergic interneurons are critical for the antidepressant effects of tianeptine. Neuropsychopharmacology. 2022 Jun;47(7):1387-1397. doi: 10.1038/s41386-021-01192-2. Epub 2021 Sep 30. PMID: 34593976; PMCID: PMC9117297.
Chakraborty S, DiBerto JF, Faouzi A, Bernhard SM, Gutridge AM, Ramsey S, Zhou Y, Provasi D, Nuthikattu N, Jilakara R, Nelson MNF, Asher WB, Eans SO, Wilson LL, Chintala SM, Filizola M, van Rijn RM, Margolis EB, Roth BL, McLaughlin JP, Che T, Sames D, Javitch JA, Majumdar S. A Novel Mitragynine Analog with Low-Efficacy Mu Opioid Receptor Agonism Displays Antinociception with Attenuated Adverse Effects. J Med Chem. 2021 Sep 23;64(18):13873-13892. doi: 10.1021/acs.jmedchem.1c01273. Epub 2021 Sep 10. PMID: 34505767; PMCID PMC8530377.
Asher WB, Terry DS, Gregorio GGA, Kahsai AW, Borgia A, Xie B, Modak A, Zhu Y, Jang W, Govindaraju A, Huang LY, Inoue A, Lambert NA, Gurevich VV, Shi L, Lefkowitz RJ, Blanchard SC, Javitch JA. GPCR-mediated β-arrestin activation deconvoluted with single-molecule precision. Cell. 2022 May 12;185(10):1661-1675.e16. doi: 10.1016/j.cell.2022.03.042. Epub 2022 Apr 27. PMID: 35483373; PMCID: PMC9191627.
Asher WB, Geggier P, Holsey MD, Gilmore GT, Pati AK, Meszaros J, Terry DS, Mathiasen S, Kaliszewski MJ, McCauley MD, Govindaraju A, Zhou Z, Harikumar KG, Jaqaman K, Miller LJ, Smith AW, Blanchard SC, Javitch JA. Single-molecule FRET imaging of GPCR dimers in living cells. Nat Methods. 2021 Apr;18(4):397-405. doi: 10.1038/s41592-021-01081-y. Epub 2021 Mar 8. PMID: 33686301; PMCID: PMC8232828.