Venue : Centre Broca
---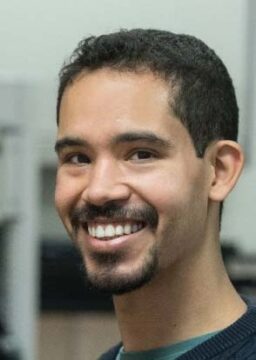 Frank Meye
Department of Translational Neuroscience – Brain Center – UMC Utrecht.
https://www.meyelab.net/
Invited by Pierre Trifilieff and Enrica Montalban (NutriNeuro)
Title
The neurobiological mechanisms of stress effects on food choices.
abstract
Stress can enhance cravings for palatable food (e.g. fat and sugar) and can also increase impulsive behavior. In vulnerable individuals these effects contribute to binge eating and obesity. The neurobiology underlying stress eating remains largely unclear however. Our lab seeks to understand how stress alters neural circuit function to increase the pursuit of palatable foods. In particular we focus on how stress alters communication within cortical-hypothalamic-(meso)limbic networks. We assess the stress-altered functioning of such circuitry using a combination of ex vivo techniques (in particular patch-clamp slice electrophysiology) combined with various in vivo approaches (behavioral assays during neural circuit monitoring/manipulation techniques). With these approaches we strive to provide multi-level insight in the neurobiological mechanisms of stress eating responses.
Key publications
Linders, L. E., Patrikiou, L., Soiza-Reilly, M., Schut, E. H. S., Van Schaffelaar, B. F., Böger, L., Wolterink-Donselaar, I. G., Luijendijk, M. C. M., Adan, R. A. H. & Meye, F. J. (2022).
Stress-driven potentiation of lateral hypothalamic synapses onto ventral tegmental area dopamine neurons causes increased consumption of palatable food.
Nature Communications. 13(1):6898. doi: 10.1038/s41467-022-34625-7.
Linders, L. E#., Supiot, L. F#., Du, W., D'Angelo, R., Adan, R. A. H., Riga, D.*, & Meye, F. J.* (2022).
Studying synaptic connectivity and strength with optogenetics and patch-clamp electrophysiology.
International Journal of Molecular Sciences. 23(19):11612. doi: 10.3390/ijms231911612.
Meye, F. J., Soiza-Reilly, M., Smit, T., Diana, M. A., Schwarz, M. K. & Mameli, M. (2016).
Shifted pallidal co-release of GABA and glutamate in habenula drives cocaine withdrawal and relapse.
Nature Neuroscience, 19(8):1019-24.