Daddy issues: a brain-endocrine loop that controls paternal behaviour
Venue: Centre Broca Nouvelle-Aquitaine / Salle de conférence
---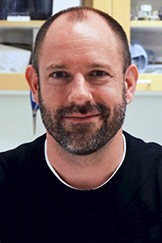 Christian Broberger
Karolinska Institute
https://ki.se/en/neuro/broberger-laboratory
Invited by Marc Landry, IINS
My laboratory focusses on how neuronal networks, with their origin in the hypothalamus, drive and organize instinctive behaviours such as aggression, feeding and reproduction. We recently addressed the poorly understood issue of how paternal care of offspring is controlled by brain circuits. By combining a wide range of techniques, we capitalize on a recently identified species difference in the network rhythm of neuroendocrine dopamine neurons, which echoes throughout the release properties of these cells, through the hormone axis and activation of brain control centres for parental behaviour, to explain why mouse fathers share in looking after pups, whereas rats are maternally uniparental. These findings provide a model for the brain-endocrine control of paternal behaviour, and offer novel insight into how different frequencies of brain oscillations can have a direct impact on the behavioural phenotype of a species.
Stagkourakis S, Dunevall J, Taleat Z, Ewing A, Broberger C, 2019.
Dopamine release dynamics in the tuberoinfundibular dopamine system.
J. NEUROSCI. Feb 19. pii: 2339-18.
Stagkourakis S, Spigolon G, Williams P, Protzmann J, Fisone G, Broberger C, 2018
A neural network for intermale aggression to establish social hierarchy
NATURE NEUROSCI, 21(6):834-842.
Stagkourakis S, Thörn Pérez C, Hellysaz A, Ammari R, Broberger C, 2018
Network Oscillation Rules Imposed by Species-Specific Electrical Coupling
E-LIFE, May 3;7. pii: e33144.
Case L, Lyons DJ, Broberger C, 2017
Desynchronization of the rat cortical network and excitation of white matter neurons by neurotensin
CEREBRAL CORTEX, 27(4):2671-2685
Stagkourakis S, Kim H, Lyons DJ, Broberger C, 2016
Dopaminergic Autoreceptor Regulation of a Hypothalamic Dopamine Network
CELL REPORTS., 15(4) : 735-747