Venue : Conference room, NeuroCentre Magendie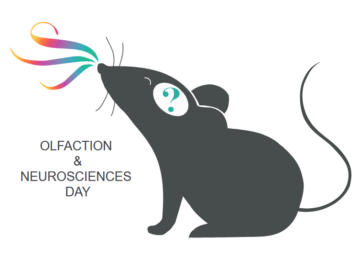 ---
Organizers
Lisa Roux (IINS)
Guillaume Ferreira (NutriNeuro)
Giovanni Marsicano (Neurocentre Magendie).
Abstract
In many species, smell is a sensory modality necessary for the establishment of behaviours that are critical for survival. However, little is known about the neural mechanisms involved in odour processing. The speakers will illustrate the physiology of the first relays involved in olfactory information processing, namely the olfactory bulb and the piriform cortex, as well as the neurobiological bases underlying different forms of olfactory memory. These presentations will highlight the importance of internally-generated activity in these functions.
Speakers
Carl Schoonover (Columbia University, USA)
Emmanuelle Courtiol (CRNL, Lyon, France)
Anton Sirota (Ludwig-Maximilians Universität, Münich, Germany
Hanne/Tor Stensola (University of Agder, Norway)
Geoffrey Terral (Albert Einstein College of Medicine, USA)
Giulio Casali (IINS, Bordeaux)
Alice Fermigier (NutriNeuro, Bordeaux)
Paula Gomez Sotres (NCM, Bordeaux)
Open symposium, no registration required.