Molecular mechanisms of alcohol addiction : How we got alcohol addiction wrong, one lever at a time.
Lieu : Centre Broca Nouvelle-Aquitaine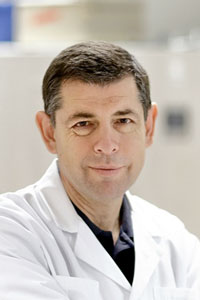 Markus Heilig
Professor of Neuro Psychiatry
Department of Clinical and Experimental Medicine (IKE)
Center for Social and Affective Neuroscience (CSAN)
Invité par la NBA et Bordeaux Neurocampus dans le cadre des PhD seminars
---
Abstract
Alcohol use is an ongoing public health crisis, and effective treatments are largely lacking. Neurobiological research has grown exponentially in the past two decades, and has become increasingly sophisticated in its ability to identify neural circuits behind alcohol seeking and taking in animal models. To date, however, these advances have not translated into novel clinical treatments.
This talk will discuss potential limitations of drug discovery strategies that use animal models where drug seeking is studied in isolation, using conventional self-administration in groups of animals. It will introduce the critical importance of phenomena that are key to clinical alcohol addiction: individual variation in vulnerability, choice of alcohol over natural rewards, and continued use of alcohol despite adverse consequences. These concepts will be discussed in the context of our recent discoveries implicating GABA-transmission in central amygdala as a key process to target with novel medications.
Recent key references
1. Augier E, Barbier E, Dulman RS, Licheri V, Augier G, Domi E, Barchiesi R, Farris S, Natt D, Mayfield RD, Adermark L, Heilig M. 2018. A molecular mechanism for choosing alcohol over an alternative reward. Science 360: 1321-6
2. Grodin EN, Sussman L, Sundby K, Brennan GM, Diazgranados N, Heilig M, Momenan R. 2018. Neural Correlates of Compulsive Alcohol Seeking in Heavy Drinkers. Biol Psychiatry Cogn Neurosci Neuroimaging 3: 1022-31
3. Barbier E, Johnstone AL, Khomtchouk BB, Tapocik JD, Pitcairn C, Rehman F, Augier E, Borich A, Schank JR, Rienas CA, Van Booven DJ, Sun H, Natt D, Wahlestedt C, Heilig M. 2017. Dependence-induced increase of alcohol self-administration and compulsive drinking mediated by the histone methyltransferase PRDM2. Molecular Psychiatry 22: 1746-58
4. Barbier E, Tapocik JD, Juergens N, Pitcairn C, Borich A, Schank JR, Sun H, Schuebel K, Zhou Z, Yuan Q, Vendruscolo LF, Goldman D, Heilig M. 2015. DNA methylation in the medial prefrontal cortex regulates alcohol-induced behavior and plasticity. J Neurosci 35: 6153-64
5. Heilig M, Epstein DH, Nader MA, Shaham Y. 2016. Time to connect: bringing social context into addiction neuroscience. Nat Rev Neurosci 17: 592-9
---