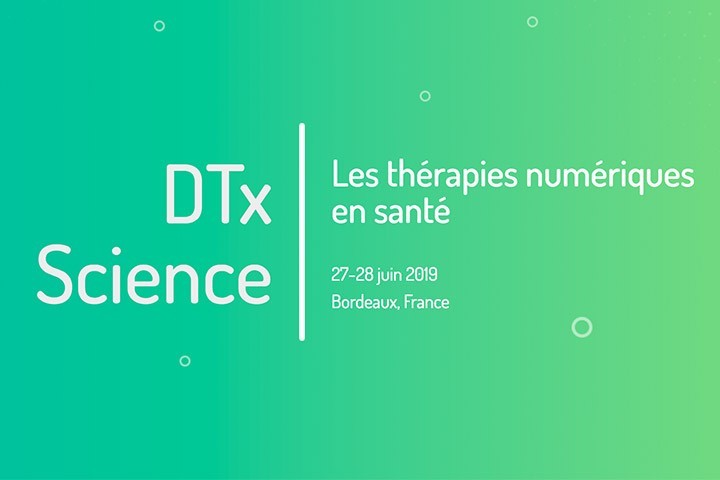 DTx Science: Digital Therapeutics in Healthcare
Venue: Hemera Space
132 rue Fondaudège
33000 Bordeaux
---
Scientists, health professionals, users, manufacturers and innovators, all working towards a common objective. But how?
The aim is to gather the ecosystem in order to create a support handbook for innovators who wish to become active players in Digital Health Therapeutics. Regulatory, ethical, scientific, clinical, economic and usage advice will be shared during these two days about DTx.
Conferences
Specialists from the digital therapy ecosystem will discuss how to measure the impact of these solutions, their clinical and scientific validations and their use in the daily lives of users.
Public consultations
Workshops will be organized throughout the day to allow Franco-Quebec experts to discuss about the implementation of a trans-territorial strategy for healthcare and innovation.
Contests
Two contests will be organized in order to promote innovators in Digital Health Therapeutics. Manufacturers, start-ups, researchers, doctoral students, students, users, make your project a reality!
Brainstorming sessions
Speakers and participants will work together to create and develop a support handbook on good scientific, ethical and regulatory practices for innovators.
Workshops
How to create a database? How to collect data? How to create a virtual reality headset or hardware to relieve pain? Are we ready for virtual reality in health?
Meetings
DTx or Digital Health Therapeutics are a global ecosystem. Speakers, manufacturers and start-ups from several countries will assist to DTx Science (Québec, France, USA, England and Switzerland).
---
More details
Publication: 28/05/19
Last update 05/06/19