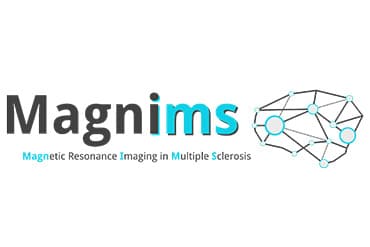 2021 ECTRIMS-MAGNIMS Research Fellowship Programme
Ends on 1 December 2021
ECTRIMS and MAGNIMS are pleased to announce its Research Fellowship program for the coming year.
Aim:
This fellowship wants to foster the development of young researchers in the field of MS by supporting their work on scientific projects at renowned host institutions within the MAGNIMS network in Europe. The program shall achieve transfer and broadening of knowledge regarding the application of magnetic resonance to MS research and will promote the researcher's integration into the international scientific community.
Duration and funding:
ECTRIMS will support two fellowships annually, each with duration of 1 year, with an annual stipend of up to €55,000.
Eligibility:
Applicants should be under 40 years and affiliated to an academic department, which can guarantee a continuation of his or her research.
Selection:
The Adjudication Committee will be made by three external reviewers (non-MAGNIMS members) and members of the MAGNIMS steering committee (unless they have any conflict of interest with the applicants). The Committee decision will be based on the following criteria:
Applicant's curriculum vitae
Applicants potential for scientific development including the capacity to carry out proposed research project
Quality of research project and its potential to serve the aims of the MAGNIMS network
Appropriateness of home and host institutions
A final decision, including reviewer's comments will be notified to all applicants.
Application:
The following documents are required:
Letter of intention
Applicant's curriculum vitae including her/his past experience, goals for training, future career plans and publications (not to exceed 5 pages)
Project description
Letter of acceptance from and short description of the host institution
Letter of support from the home institution
Acceptance of the ECTRIMS-MAGNIMS payment rules including a certification from the host institution accepting the terms of the ECTRIMS fellowship and payments. The necessary form is available from the online application system; the applicant should forward this form to the host institution for completion. Download file attached
Applicant's proof of sufficient English language knowledge to ensure no language barriers with their training location, and to hold presentations, write the final report and prepare a scientific article for an international journal.
Deadline:
The deadline for application is 01/12/2021
Final Report / Evidence of Results:
Upon completion of the fellowship, ECTRIMS and MAGNIMS network expects a final report. This should detail:
The candidate's gain from the fellowship
His / her research achievements
The particular area of expertise which has been acquired
A statement from candidate's mentor
A financial report from the institution on how the funds provided by ECTRIMS have been spent
Work produced as a result of or in connection with the ECTRIMS-MAGNIMS research fellowship must be reported at the annual ECTRIMS conference and presented at MAGNIMS meetings, and must acknowledge the ECTRIMS-MAGNIMS support.
In addition, ECTRIMS and MAGNIMS network asks for electronic copies of papers, abstracts and posters resulting from the fellowship.
Money Administration
The MAGNIMS network asks that the money of the 2 fellowships will be administrated directly by the ECTRIMS administrative office.
Contact
Applications for the ECTRIMS-MAGNIMS research fellowship should be submitted via the online submission application on :
---