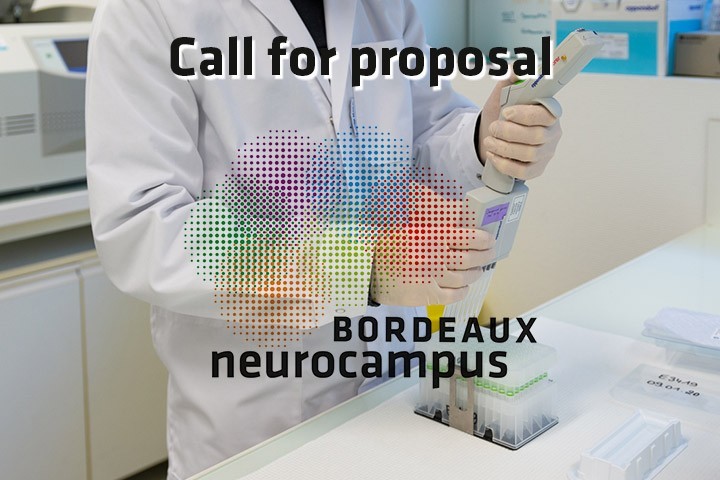 Call for proposal: Bordeaux Neurocampus seed projects
Objectives:
Bordeaux Neurocampus launches a call for proposal in order to support preparation phase before submission to national or international grant. Seed money funding should be used to obtain preliminary results to reinforce an intra-Bordeaux Neurocampus collaboration preparing a project submission to ANR and other major grants.
Eligibility Criteria
Participants should respect a) or b) criteria:
a) The project should involve at least 2 It is recommended to involve partners from different institutes (or research units) of Bordeaux Neurocampus. Partners from other departments can be added but cannot be founded by Bordeaux Neurocampus. The collaboration should be new: the partners have not published together in the last 5 years.
b) The candidate is a young tenure researcher, as defined by ANR JCJC.
Only one application per person
The allocated funds should be spent within 2020
The maximum amount of the project is 20k€
Evaluation Criteria:
Significance: Does the project address an important problem or a critical barrier to progress in the field?
Complementarity: Do the investigators have complementary and integrated expertise appropriate for the project?
Innovation: Are the concepts or methodologies novel?
Feasibility and competitiveness: Is the work program feasible in due time and budget, and the potential results decisive?
Agenda
Deadline for submission : 26/05/2020 at 2pm by e-mail to
---
Download the application template
14/05/20