Spatiomolecular Characterization of Dopamine D2 Receptors Cells in the Mouse External Globus Pallidus
Julie Espallergues, Jihane Boubaker-Vitre, Audrey Mignon, Maelle Avrillon,
Morgane Le Bon-Jego
,
Jerome Baufreton
, Emmanuel Valjent
CN
. 2023-07-20; 21:
DOI: 10.2174/1570159x21666230720121027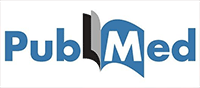 Read on PubMed
---
The external globus pallidus (GPe) is part of the basal ganglia circuit and plays a key role in controlling the actions. Although, many evidence indicate that dopamine through its activation of D2 receptors (D2Rs) modulates the GPe neuronal activity, the precise spatiomolecular characterization of cell populations expressing D2Rs in the mouse GPe is still lacking. By combining single molecule in situ hybridization, cell type-specific imaging analyses, and electrophysiology slice recordings, we found that GPe D2R cells are neurons preferentially localized in the caudal portion of GPe. These neurons comprising pallido-striatal, pallido-nigral, and pallido-cortical neurons segregate into two distinct populations displaying molecular and electrophysiological features of GPe GABAergic PV/NKX2.1 and cholinergic neurons respectively. By clarifying the spatial molecular identity of GPe D2R neurons in the mouse, this work provides the basis for future studies aiming at disentangling the action of dopamine within the GPe.
Know more about