[(guanine nucleotide exchange factor (GEF)]
RasGRP1 is a causal factor in the development of l-DOPA-induced dyskinesia in Parkinson's disease.
Mehdi Eshraghi, Uri Nimrod Ramírez-Jarquín, Neelam Shahani, Tommaso Nuzzo, Arianna De Rosa, Supriya Swarnkar, Nicole Galli, Oscar Rivera, George Tsaprailis, Catherina Scharager-Tapia, Gogce Crynen, Qin Li, Marie-Laure Thiolat, Erwan Bezard, Alessandro Usiello, Srinivasa Subramaniam
Sci. Adv.
. 2020-05-01; 6(18): eaaz7001
DOI: 10.1126/sciadv.aaz7001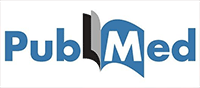 Read on PubMed
---
Know more about