Nociceptin/orphanin FQ receptor agonists attenuate L-DOPA-induced dyskinesias.
M. Marti, D. Rodi, Q. Li, R. Guerrini, S. Fasano, I. Morella, A. Tozzi, R. Brambilla, P. Calabresi, M. Simonato, E. Bezard, M. Morari
Journal of Neuroscience
. 2012-11-14; 32(46): 16106-16119
DOI: 10.1523/jneurosci.6408-11.2012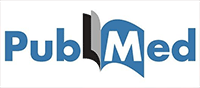 Read on PubMed
---
1. J Neurosci. 2012 Nov 14;32(46):16106-19. doi: 10.1523/JNEUROSCI.6408-11.2012.
Nociceptin/orphanin FQ receptor agonists attenuate L-DOPA-induced dyskinesias.
Marti M(1), Rodi D, Li Q, Guerrini R, Fasano S, Morella I, Tozzi A, Brambilla R,
Calabresi P, Simonato M, Bezard E, Morari M.
Author information:
(1)Department of Experimental and Clinical Medicine, Section of Pharmacology,
University of Ferrara and National Institute of Neuroscience, 44100 Ferrara
Italy.
In the present study we investigated whether the neuropeptide nociceptin/orphanin
FQ (N/OFQ), previously implicated in the pathogenesis of Parkinson's disease,
also affects L-DOPA-induced dyskinesia. In striatal slices of naive rodents,
N/OFQ (0.1-1 μm) prevented the increase of ERK phosphorylation and the loss of
depotentiation of synaptic plasticity induced by the D1 receptor agonist SKF38393
in spiny neurons. In vivo, exogenous N/OFQ (0.03-1 nmol, i.c.v.) or a synthetic
N/OFQ receptor agonist given systemically (0.01-1 mg/Kg) attenuated dyskinesias
expression in 6-hydroxydopamine hemilesioned rats primed with L-DOPA, without
causing primary hypolocomotive effects. Conversely, N/OFQ receptor antagonists
worsened dyskinesia expression. In vivo microdialysis revealed that N/OFQ
prevented dyskinesias simultaneously with its neurochemical correlates such as
the surge of nigral GABA and glutamate, and the reduction of thalamic GABA.
Regional microinjections revealed that N/OFQ attenuated dyskinesias more potently
and effectively when microinjected in striatum than substantia nigra (SN)
reticulata, whereas N/OFQ receptor antagonists were ineffective in striatum but
worsened dyskinesias when given in SN. Quantitative autoradiography showed an
increase in N/OFQ receptor binding in striatum and a reduction in SN of both
unprimed and dyskinetic 6-hydroxydopamine rats, consistent with opposite adaptive
changes of N/OFQ transmission. Finally, the N/OFQ receptor synthetic agonist also
reduced dyskinesia expression in
1-methyl-4-phenyl-1,2,3,6-tetrahydropyridine-treated dyskinetic macaques without
affecting the global parkinsonian score. We conclude that N/OFQ receptor agonists
may represent a novel strategy to counteract L-DOPA-induced dyskinesias. Their
action is possibly mediated by upregulated striatal N/OFQ receptors opposing the
D1 receptor-mediated overactivation of the striatonigral direct pathway.
DOI: 10.1523/JNEUROSCI.6408-11.2012
PMID: 23152595 [Indexed for MEDLINE]
Know more about