Monoamine oxidase A rather than monoamine oxidase B inhibition increases nicotine reinforcement in rats.
Karine Guillem, Caroline Vouillac, Marc R. Azar, Loren H. Parsons, George F. Koob, Martine Cador, Luis Stinus
European Journal of Neuroscience
. 2006-12-01; 24(12): 3532-3540
DOI: 10.1111/j.1460-9568.2006.05217.x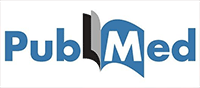 Read on PubMed
---
Although nicotine is considered to be responsible for the addictive properties of
tobacco, growing evidence underlines the importance of non-nicotine components in
smoking reinforcement. It has been shown that tobacco smoke contains monoamine
oxidase (MAO) A and B inhibitors and decreases MAO-A and MAO-B activity in
smokers. Here, we investigated the effects of clorgyline hydrochloride
(irreversible MAO-A inhibitor; 2 mg/kg/day), selegiline (irreversible MAO-B
inhibitor; 4 mg/kg) and the beta-carboline norharmane hydrochloride (reversible
MAO-B inhibitor; 5 mg/kg/day) treatments on nicotine self-administration (30
microg/kg/infusion, free base) in rats. Independent of the responsiveness to
novelty and locomotor activity stimulation, only clorgyline hydrochloride
treatment increased the intake of nicotine in a fixed-ratio schedule (FR5) of
reinforcement. When a progressive-ratio schedule was implemented, both clorgyline
hydrochloride and norharmane hydrochloride treatments potentiated the reinforcing
effects of nicotine, whereas selegiline had no effect. Taken together, these
results indicate that MAO-A inhibition interacts with nicotine to enhance its
rewarding effects in rats and suggest that other compounds present in tobacco,
such as beta-carboline, may also play an important role in sustaining smoking
behavior in humans.
DOI: 10.1111/j.1460-9568.2006.05217.x
PMID: 17229101 [Indexed for MEDLINE]
Know more about