Lysosomal impairment in Parkinson's disease.
Benjamin Dehay, Marta Martinez-Vicente, Guy A. Caldwell, Kim A. Caldwell, Zhenyue Yue, Mark R. Cookson, Christine Klein, Miquel Vila, Erwan Bezard
Mov Disord.
. 2013-04-11; 28(6): 725-732
DOI: 10.1002/mds.25462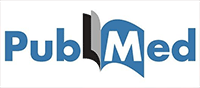 Read on PubMed
---
1. Mov Disord. 2013 Jun;28(6):725-32. doi: 10.1002/mds.25462. Epub 2013 Apr 11.
Lysosomal impairment in Parkinson's disease.
Dehay B(1), Martinez-Vicente M, Caldwell GA, Caldwell KA, Yue Z, Cookson MR,
Klein C, Vila M, Bezard E.
Author information:
(1)Institute of Neurodegenerative Diseases, University of Bordeaux Segalen,
Centre National de Recherche Scientifique Unité Mixte de Recherche 5293,
Bordeaux, France.
Impairment of autophagy-lysosomal pathways (ALPs) is increasingly regarded as a
major pathogenic event in neurodegenerative diseases, including Parkinson's
disease (PD). ALP alterations are observed in sporadic PD brains and in toxic and
genetic rodent models of PD-related neurodegeneration. In addition, PD-linked
mutations and post-translational modifications of α-synuclein impair its own
lysosomal-mediated degradation, thereby contributing to its accumulation and
aggregation. Furthermore, other PD-related genes, such as leucine-rich repeat
kinase-2 (LRRK2), parkin, and phosphatase and tensin homolog (PTEN)-induced
putative kinase 1 (PINK1), have been mechanistically linked to alterations in
ALPs. Conversely, mutations in lysosomal-related genes, such as
glucocerebrosidase (GBA) and lysosomal type 5 P-type ATPase (ATP13A2), have been
linked to PD. New data offer mechanistic molecular evidence for such a
connection, unraveling a causal link between lysosomal impairment, α-synuclein
accumulation, and neurotoxicity. First, PD-related GBA deficiency/mutations
initiate a positive feedback loop in which reduced lysosomal function leads to
α-synuclein accumulation, which, in turn, further decreases lysosomal GBA
activity by impairing the trafficking of GBA from the endoplasmic reticulum-Golgi
to lysosomes, leading to neurodegeneration. Second, PD-related
mutations/deficiency in the ATP13A2 gene lead to a general lysosomal impairment
characterized by lysosomal membrane instability, impaired lysosomal
acidification, decreased processing of lysosomal enzymes, reduced degradation of
lysosomal substrates, and diminished clearance of autophagosomes, collectively
contributing to α-synuclein accumulation and cell death. According to these new
findings, primary lysosomal defects could potentially account for Lewy body
formation and neurodegeneration in PD, laying the groundwork for the prospective
development of new neuroprotective/disease-modifying therapeutic strategies aimed
at restoring lysosomal levels and function.
Copyright © 2013 Movement Disorder Society.
DOI: 10.1002/mds.25462
PMCID: PMC5131721
PMID: 23580333 [Indexed for MEDLINE]
Know more about