Correction to: Plaque associated microglia hyper-secrete extracellular vesicles and accelerate tau propagation in a humanized APP mouse model.
Kevin Clayton,
Jean Christophe Delpech
, Shawn Herron, Naotoshi Iwahara, Maria Ericsson, Takashi Saito, Takaomi C. Saido, Seiko Ikezu, Tsuneya Ikezu
Mol Neurodegeneration
. 2021-04-14; 16(1):
DOI: 10.1186/s13024-021-00447-2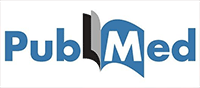 Read on PubMed
---
An amendment to this paper has been published and can be accessed via the original article.
Know more about