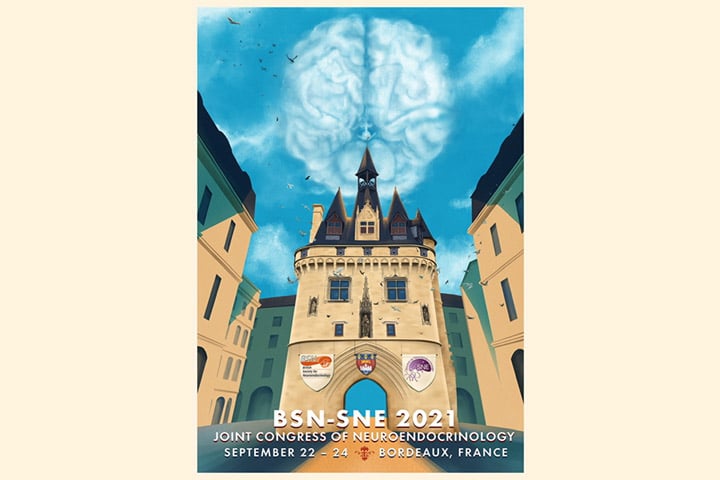 4th joint franco-british Meeting of neuroendocrinology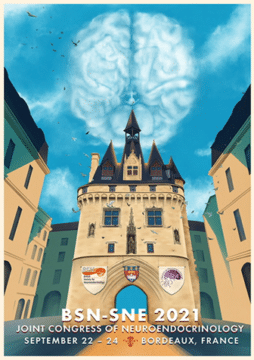 The neuroendocrinologists in Bordeaux have the honor to organize in 2021 the 4th joint meeting between the SNE (French Society for Neuroendocrinology) and the BSN (British Society for Neuroendocrinology).
The congress will last 3 full days, from the 22nd to the 24th of September 2021, and will be entirely online. The scientific program elaborated by both the SNE's and BSN's scientific committees includes 4 plenary lectures and 4 symposia. The objective of the meeting is to highlight the recent advances in Neuroendocrinology with the best specialists in the field.
Plenary lectures:
Joëlle Cohen-Tannoudji, Waljit Dhillo, Sakina Mhaouty-Kodja, Steve A. Brown
Symposia:
Development and Plasticity of Neuroendocrine Systems Involved in Metabolic Regulation
Towards a dynamical understanding of stress, sleep, and metabolism
Emerging concepts in the central control of fertility or of ovulation
New insights in the hypothalamic circuitry regulating energy metabolism: physiological and pathophysiological implications
Young researchers will have the opportunity to present their work either through a short oral communication or during one of the three poster sessions of our meeting. The best posters and oral communications will be selected for a special prize. Young researchers will also have the opportunity to discuss with Journal editors, established senior and junior researchers and researchers from private companies through a speed networking event.
Organizing team:
Marie-Pierre Moisan, Nutrineuro
Daniela Cota, Neurocentre Magendie
Xavier Fioramonti, Nutrineuro
Philippe Ciofi, Neurocentre Magendie
Muriel Darnaudery, Nutrineuro
All details / registration
https://bsn-sne2020.sciencesconf.org/
Publication: 29/08/21
Last update 23/08/21