Turning up the Green Light
Julien Cassereau, Vincent Courdavault,
U. Valentin Nägerl
Trends in Cell Biology
. 2020-12-01; :
DOI: 10.1016/j.tcb.2020.12.007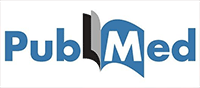 Lire sur PubMed
---
Cassereau J(1), Courdavault V(2), Nägerl UV(3).
Author information:
(1)MitoLab, UMR CNRS 6015-INSERM U1083, MitoVasc Institute, Université d'Angers, 49035 Angers, France.
(2)Université de Tours, EA2106 Biomolécules et Biotechnologies Végétales, Faculté des Sciences et Techniques, Parc de Grandmont, 37200 Tours, France.
(3)Université de Bordeaux, CNRS, Interdisciplinary Institute for Neuroscience, UMR 5297, 33000 Bordeaux, France. Electronic address:
.
Fluorescent proteins (FPs) have become indispensable tools in biological research for labeling cells and proteins and sensing their biochemical activity. By introducing 'folding mutations', Campbell et al. engineered a new GFP variant with dramatically enhanced cellular brightness and stability, facilitating advanced cellular bioimaging applications in neuroscience and beyond.
Auteurs Bordeaux Neurocampus