Synapses Let Loose for a Change: Inhibitory Synapse Pruning throughout Experience-Dependent Cortical Plasticity
Frédéric Gambino, Anthony Holtmaat
Neuron
. 2012-04-01; 74(2): 214-217
DOI: 10.1016/j.neuron.2012.04.005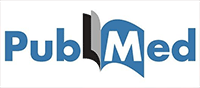 Lire sur PubMed
---
1. Neuron. 2012 Apr 26;74(2):214-7. doi: 10.1016/j.neuron.2012.04.005.
Synapses let loose for a change: inhibitory synapse pruning throughout
experience-dependent cortical plasticity.
Gambino F(1), Holtmaat A.
Author information:
(1)Department of Basic Neurosciences, Faculty of Medicine, University of Geneva,
Geneva, Switzerland.
Comment on
Neuron. 2012 Apr 26;74(2):374-83.
Neuron. 2012 Apr 26;74(2):361-73.
In this issue of Neuron, Chen et al. (2012) and van Versendaal et al. (2012) used
fluorescently tagged gephyrin to track inhibitory synapses in the mouse visual
cortex in vivo. Their studies show that visual experience-dependent plasticity is
associated with clustered and location-specific pruning of inhibitory synapses.
Copyright © 2012 Elsevier Inc. All rights reserved.
DOI: 10.1016/j.neuron.2012.04.005
PMID: 22542175
---
Auteurs Bordeaux Neurocampus