Structural dissection of Shewanella oneidensis old yellow enzyme 4 bound to a Meisenheimer complex and (nitro)phenolic ligands
Jonathan Elegheert, Ann Brigé, Jozef Van Beeumen, Savvas N. Savvides
FEBS Lett
. 2017-09-15; 591(20): 3391-3401
DOI: 10.1002/1873-3468.12833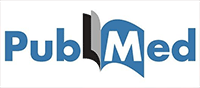 Lire sur PubMed
---
1. FEBS Lett. 2017 Oct;591(20):3391-3401. doi: 10.1002/1873-3468.12833. Epub 2017
Sep 15.
Structural dissection of Shewanella oneidensis old yellow enzyme 4 bound to a
Meisenheimer complex and (nitro)phenolic ligands.
Elegheert J(1), Brigé A(1)(2), Van Beeumen J(1), Savvides SN(1)(3).
Author information:
(1)Laboratory for Protein Biochemistry and Biomolecular Engineering (L-ProBE),
Department of Biochemistry and Microbiology, Ghent University, Belgium.
(2)Ablynx NV, Zwijnaarde, Belgium.
(3)VIB-UGent Center for Inflammation Research (IRC), Ghent University,
Zwijnaarde, Belgium.
Shewanella oneidensis, a Gram-negative γ-proteobacterium with an extensive redox
capacity, possesses four old yellow enzyme (OYE) homologs. Of these, Shewanella
yellow enzyme 4 (SYE4) is implicated in resistance to oxidative stress. Here, we
present a series of high-resolution crystal structures for SYE4 in the oxidized
and reduced states, and in complex with phenolic ligands and the nitro-aromatic
explosive picric acid. The structures unmask new features, including the
identification of a binding platform for long-chain hydrophobic molecules.
Furthermore, we present the first structural observation of a
hydride-Meisenheimer complex of picric acid with a flavoenzyme. Overall, our
study exposes the binding promiscuity of SYE4 toward a variety of electrophilic
substrates and is consistent with a general detoxification function for SYE4.
© 2017 Federation of European Biochemical Societies.
DOI: 10.1002/1873-3468.12833
PMID: 28869767 [Indexed for MEDLINE]
Auteurs Bordeaux Neurocampus