N‐3 PUFA deficiency disrupts oligodendrocyte maturation and myelin integrity during brain development
Quentin Leyrolle
,
Fanny Decoeur
,
Cyril Dejean
,
Galadriel Brière
,
Stephane Leon
,
Ioannis Bakoyiannis
,
Emilie Baroux
, Tony‐Lee Sterley,
Clémentine Bosch‐Bouju
,
Lydie Morel
,
Camille Amadieu
, Cynthia Lecours, Marie‐Kim St‐Pierre, Maude Bordeleau,
Véronique De Smedt‐Peyrusse
,
Alexandran Séré
, Leslie Schwendimann, Stephane Grégoire, Lionel Bretillon, Niyazi Acar,
Corinne Joffre
,
Guillaume Ferreira
, Raluca Uricaru, Patricia Thebault, Pierre Gressens, Marie‐Eve Tremblay,
Sophie Layé
,
Agnes Nadjar
Glia
. 2021-09-14; :
DOI: 10.1002/glia.24088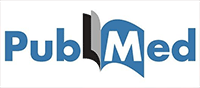 Lire sur PubMed
---
Leyrolle Q(1)(2), Decoeur F(1), Dejean C(3), Brière G(4), Leon S(1), Bakoyiannis I(1), Baroux E(1), Sterley TL(5), Bosch-Bouju C(1), Morel L(1), Amadieu C(1), Lecours C(6)(7), St-Pierre MK(6)(7), Bordeleau M(6)(7)(8), De Smedt-Peyrusse V(1), Séré A(1), Schwendimann L(2), Grégoire S(9), Bretillon L(9), Acar N(9), Joffre C(1), Ferreira G(1), Uricaru R(4), Thebault P(4), Gressens P(2), Tremblay ME(6)(7)(10)(11)(12), Layé S(1), Nadjar A(1)(3)(13).
Author information:
(1)Université de Bordeaux, INRAE, Bordeaux INP, NutriNeuro, Bordeaux, France.
(2)Université de Paris, NeuroDiderot, Inserm, Paris, France.
(3)Université de Bordeaux, INSERM, Magendie, U1215, F-3300, Bordeaux, France.
(4)CNRS, Bordeaux INP, LaBRI, UMR 5800, F-33400, Talence, France.
(5)Hotchkiss Brain Institute and the Department of Physiology and Pharmacology,
Cumming School of Medicine, University of Calgary, Calgary, Canada.
(6)Axe Neurosciences, Centre de Recherche du CHU de Québec, Université Laval, Québec City, Québec, Canada.
(7)Division of Medical Sciences, University of Victoria, Victoria, British Columbia, Canada.
(8)Integrated Program in Neuroscience, McGill University, Montréal, Québec City, Québec, Canada.
(9)Eye and Nutrition Research Group, Centre des Sciences du Goût et de l'Alimentation, AgroSup Dijon, CNRS, INRAE, Université Bourgogne Franche-Comté, Dijon, France.
(10)Neurology and Neurosurgery Department, McGill University, Montreal, Québec City, Québec, Canada.
(11)Department of Molecular Medicine, Université Laval, Québec City, Québec, Canada.
(12)Department of Biochemistry and Molecular Biology, The University of British Columbia, Vancouver, British Columbia, Canada.
(13)Institut Universitaire de France, Paris, France.
Westernization of dietary habits has led to a progressive reduction in dietary intake of n-3 polyunsaturated fatty acids (n-3 PUFAs). Low maternal intake of n-3 PUFAs has been linked to neurodevelopmental disorders, conditions in which myelination processes are abnormal, leading to defects in brain functional connectivity. Only little is known about the role of n-3 PUFAs in oligodendrocyte physiology and white matter development. Here, we show that lifelong n-3 PUFA deficiency disrupts oligodendrocytes maturation and myelination processes during the postnatal period in mice. This has long-term deleterious consequences on white matter organization and hippocampus-prefrontal functional connectivity in adults, associated with cognitive and emotional disorders. Promoting developmental myelination with clemastine, a first-generation histamine antagonist and enhancer of oligodendrocyte precursor cell differentiation, rescues memory deficits in n-3 PUFA deficient animals. Our findings identify a novel mechanism through which n-3 PUFA deficiency alters brain functions by disrupting oligodendrocyte maturation and brain myelination during the neurodevelopmental period.
© 2021 Wiley Periodicals LLC.
Auteurs Bordeaux Neurocampus