Monitoring protein interactions and dynamics with solvatochromic fluorophores
Galen S. Loving, Matthieu Sainlos, Barbara Imperiali
Trends in Biotechnology
. 2010-02-01; 28(2): 73-83
DOI: 10.1016/j.tibtech.2009.11.002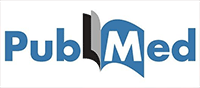 Lire sur PubMed
---
1. Trends Biotechnol. 2010 Feb;28(2):73-83. doi: 10.1016/j.tibtech.2009.11.002. Epub
2009 Dec 3.
Monitoring protein interactions and dynamics with solvatochromic fluorophores.
Loving GS(1), Sainlos M, Imperiali B.
Author information:
(1)Department of Chemistry and Department of Biology, Massachusetts Institute of
Technology, 77 Massachusetts Avenue, Cambridge, Massachusetts 02139-4307, USA.
Solvatochromic fluorophores possess emission properties that are sensitive to the
nature of the local microenvironment. These dyes have been exploited in
applications ranging from the study of protein structural dynamics to the
detection of protein-binding interactions. Although the solvatochromic indole
fluorophore of tryptophan has been utilized extensively for in vitro studies to
advance our understanding of basic protein biochemistry, the emergence of new
extrinsic synthetic dyes with improved properties, in conjunction with recent
developments in site-selective methods to incorporate these chemical tools into
proteins, now open the way for studies in more complex systems. Herein, we
discuss recent technological advancements and their application in the design of
powerful reporters, which serve critical roles in modern cell biology and assay
development.
2009 Elsevier Ltd. All rights reserved.
DOI: 10.1016/j.tibtech.2009.11.002
PMCID: PMC2818466
PMID: 19962774 [Indexed for MEDLINE]
Auteurs Bordeaux Neurocampus