Clarin‐2 is essential for hearing by maintaining stereocilia integrity and function
Lucy A Dunbar, Pranav Patni, Carlos Aguilar, Philomena Mburu, Laura Corns, Helena RR Wells, Sedigheh Delmaghani, Andrew Parker, Stuart Johnson, Debbie Williams, Christopher T Esapa, Michelle M Simon, Lauren Chessum, Sherylanne Newton, Joanne Dorning, Prashanthini Jeyarajan, Susan Morse, Andrea Lelli, Gemma F Codner, Thibault Peineau, Suhasini R Gopal, Kumar N Alagramam, Ronna Hertzano, Didier Dulon, Sara Wells, Frances M Williams, Christine Petit, Sally J Dawson, Steve DM Brown, Walter Marcotti, Aziz El‐Amraoui, Michael R Bowl
EMBO Mol Med
. 2019-08-26; 11(9):
DOI: 10.15252/emmm.201910288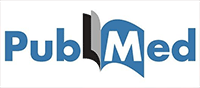 Lire sur PubMed
---
Dunbar LA(1), Patni P(2), Aguilar C(1), Mburu P(1), Corns L(3), Wells HR(4), Delmaghani S(2), Parker A(1), Johnson S(3), Williams D(1), Esapa CT(1), Simon
MM(1), Chessum L(1), Newton S(1), Dorning J(1), Jeyarajan P(1), Morse S(1), Lelli
A(5), Codner GF(6), Peineau T(7), Gopal SR(8), Alagramam KN(8), Hertzano R(9),
Dulon D(7), Wells S(6), Williams FM(4), Petit C(5), Dawson SJ(10), Brown SD(1),
Marcotti W(3), El-Amraoui A(2), Bowl MR(1).
Author information:
(1)Mammalian Genetics Unit, MRC Harwell Institute, Harwell, UK.
(2)Déficits Sensoriels Progressifs, Institut Pasteur, INSERM UMR-S 1120, Sorbonne Universités, Paris, France.
(3)Department of Biomedical Science, University of Sheffield, Sheffield, UK.
(4)Department of Twin Research & Genetic Epidemiology, King's College London, London, UK.
(5)Génétique et Physiologie de l'Audition, Institut Pasteur, INSERM UMR-S 1120, Collège de France, Sorbonne Universités, Paris, France.
(6)Mary Lyon Centre, MRC Harwell Institute, Harwell, UK.
(7)Laboratoire de Neurophysiologie de la Synapse Auditive, Université de Bordeaux, Bordeaux, France.
(8)Department of Otolaryngology – Head and Neck Surgery, University Hospitals Cleveland Medical Center, Case Western Reserve University, Cleveland, OH, USA.
(9)Department of Otorhinolaryngology Head and Neck Surgery, Anatomy and Neurobiology and Institute for Genome Sciences, University of Maryland School of Medicine, Baltimore, MD, USA.
(10)UCL Ear Institute, University College London, London, UK.
Hearing relies on mechanically gated ion channels present in the actin-rich stereocilia bundles at the apical surface of cochlear hair cells. Our knowledge of the mechanisms underlying the formation and maintenance of the sound-receptive structure is limited. Utilizing a large-scale forward genetic screen in mice, genome mapping and gene complementation tests, we identified Clrn2 as a new deafness gene. The Clrn2clarinet/clarinet mice (p.Trp4* mutation) exhibit a progressive, early-onset hearing loss, with no overt retinal deficits. Utilizing data from the UK Biobank study, we could show that CLRN2 is involved in human non-syndromic progressive hearing loss. Our in-depth morphological, molecular and functional investigations establish that while it is not required for initial formation of cochlear sensory hair cell stereocilia bundles, clarin-2 is critical for maintaining normal bundle integrity and functioning. In the differentiating hair bundles, lack of clarin-2 leads to loss of mechano-electrical transduction, followed by selective progressive loss of the transducing stereocilia. Together, our findings demonstrate a key role for clarin-2 in mammalian hearing, providing insights into the interplay between mechano-electrical transduction and stereocilia maintenance.
© 2019 The Authors. Published under the terms of the CC BY 4.0 license.
Auteurs Bordeaux Neurocampus