Central amygdala micro-circuits mediate fear extinction
Nigel Whittle, Jonathan Fadok, Kathryn P. MacPherson, Robin Nguyen, Paolo Botta, Steffen B. E. Wolff, Christian Müller,
Cyril Herry
, Philip Tovote, Andrew Holmes, Nicolas Singewald, Andreas Lüthi, Stéphane Ciocchi
Nat Commun
. 2021-07-06; 12(1):
DOI: 10.1038/s41467-021-24068-x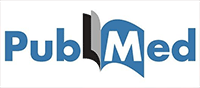 Lire sur PubMed
---
Fear extinction is an adaptive process whereby defensive responses are attenuated following repeated experience of prior fear-related stimuli without harm. The formation of extinction memories involves interactions between various corticolimbic structures, resulting in reduced central amygdala (CEA) output. Recent studies show, however, the CEA is not merely an output relay of fear responses but contains multiple neuronal subpopulations that interact to calibrate levels of fear responding. Here, by integrating behavioural, in vivo electrophysiological, anatomical and optogenetic approaches in mice we demonstrate that fear extinction produces reversible, stimulus- and context-specific changes in neuronal responses to conditioned stimuli in functionally and genetically defined cell types in the lateral (CEl) and medial (CEm) CEA. Moreover, we show these alterations are absent when extinction is deficient and that selective silencing of protein kinase C delta-expressing (PKCδ) CEl neurons impairs fear extinction. Our findings identify CEA inhibitory microcircuits that act as critical elements within the brain networks mediating fear extinction.
Auteurs Bordeaux Neurocampus