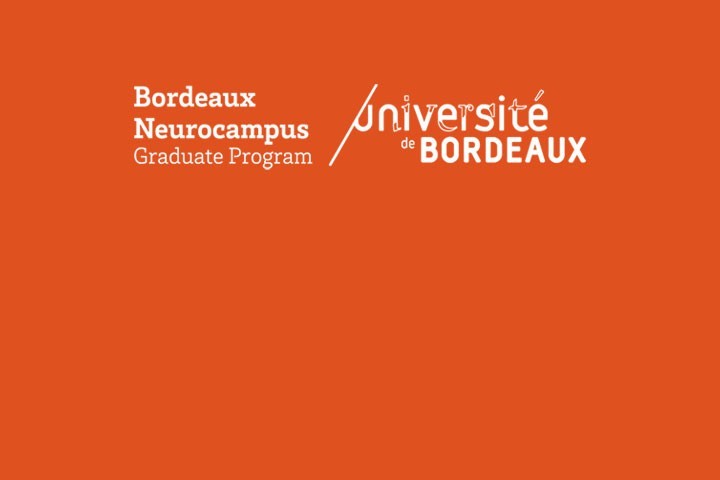 Training: «International Sponsorship Program – Bridge from Academia to Industry»
Deadline for registration:  11th of March 2022 , results of selection 19th  of March
Public:
PhD students doing a thesis in Bordeaux Neurocampus laboratories
PhD students in the field of neurosciences.
PhD students enrolled the SVS doctoral school
Recent Bordeaux Neurocampus PhD graduates
Capacity: 10 PhD students/alumni & 10 MSc Students
Eligibility requirements: Selection upon filling the application form and uploading all the required files (CV and 3 min video pitch about themselves and their motivation for this program). PhD students are also required to register on the ADUM platform
Aims:
To develop interaction between the PhD students (mentee/protege) and experienced academic professionals (mentors/sponsors) to exchange experiences and advice to contribute to the success of a doctoral student's project and career perspectives outside academia. This Sponsorship program enables a pair of volunteers, with no hierarchical link, to become part of a mutual enrichment process and to share their knowledge, experience, network, support, and encouragement.
To create a moment of exchange of ideas, information and debate around thematic like career progression, networking, communication
Facilitating the transition of graduate students from academia to industry
Guide the PhD and MSc students/graduates to better understand and value both their scientific and transversal skills while being prepared for the next level role by a senior and influential leader
Increase the visibility of MSc and PhD students/graduates within the corporate world
Combine the collaboration between academia and industry, smoothing the access to the job market and hidden positions
Increase network
Programme:
Regular individual exchanges with a mentor offering listening and advice (1h/month)
Testimonials from scientists and professionals in private companies
Collective training workshops
Teaching method:
Student centred learning
Active and cooperative learning
On-site or remote (according to the health legislation in place).
Guided discussions.
Publication: 01/03/22
Mise à jour: 14/03/22