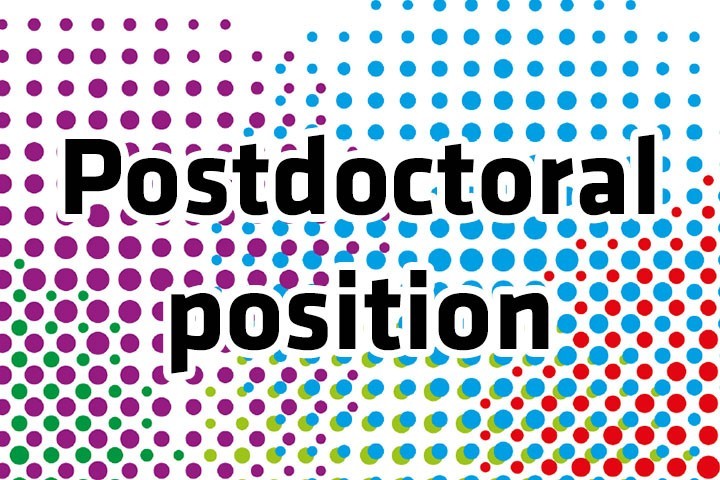 Postdoctoral position in Neuronal circuit Neuroscience
The Neurodegenerative Diseases Institute of the Bordeaux Neurocampus Department is a world–leading internationally oriented neuroscience research center committed to exploring synaptic and circuit mechanisms of brain function in physiological and in pathological conditions. The team "Dopamine & Neuronal Assemblies" led by Jérôme Baufreton & François Georges is looking for a Postdoctoral Researcher (f/m/d) in Neuronal circuit Neuroscience to work on a preclinical project on Parkinson's disease.
The project is part of a Transborder Collaborative Laboratory (LTC) project which aims at addressing non motor comorbidities in Parkinson's disease (PD). A major originality of the proposal is in the use of progressive a-synuclein-based murine models of PD to study the progression of PD by monitoring the electrophysiological activity of several basal ganglia and midbrain/brainstem nuclei. The proposal will also address non-motor side-effects of subthalamic nucleus deep brain stimulation (STN-DBS) and the neuronal circuits responsible for the appearance of these side-effects. The project will combine advanced techniques for ex vivo electrophysiology, optogenetics, head-restrained recordings and fiber photometry. The successful candidate will work independently on his/her project, but interact closely with the PI and collaborate with other team members, and will be supported in his project by technical assistants in immunohistochemistry and viral vector delivery.
The position is available from May 2022 and initially for 2 years.
More information on the research group can be found at : https://www.imn-bordeaux.org/en/teams/dopamine-and-neuronals-assemblies/
Requirements
Enthusiasm for synaptic and circuit mechanisms of neurodegenerative diseases.
PhD in neuroscience (or in the final stages of submitting the thesis)
Prior experience with ex vivo or in vivo electrophysiology techniques is an asset
Collaborative mindset, good communication skills and language proficiency in English
We offer
Freedom to independently develop a project focusing on the pathophysiology of Parkinson's disease.
Excellent scientific infrastructure with state–of–the–art research facilities
International, collaborative environment through the LTC CoMorPD project, with a strong focus on science and research
Extensive scientific training and individual mentoring by the PI, as well as additional support for structured career development via the Bordeaux Neurocampus department
Opportunities to do mobility journeys in the lab of our partner in the Basque Country (to give lecture, train people to electrophysiology and/or being train to behavior)
Employment, salary and social benefits are determined by the University of Bordeaux.
Application
Please send a short cover letter stating your motivation and research interests, a CV as well as two references.
Please submit your application to Jérôme Baufreton
Interviews will first be conducted via video conferencing, followed by a possible on–site visit to Bordeaux at a second stage. Applications will be evaluated on a rolling basis and considered until the position is filled.
Recent publications of the team on the topic
Dopamine D4 Receptor Is a Regulator of Morphine-Induced Plasticity in the Rat Dorsal Striatum. Rivera A, Suárez-Boomgaard D, Miguelez C, Valderrama-Carvajal A, Baufreton J, Shumilov K, Taupignon A, Gago B, Real MÁ. Cells. 2021 Dec 23;11(1):31. doi: 10.3390/cells11010031.
Aristieta A, Barresi M, Lindi SA, Barriere G, Courtant G, de la Crompe B, Guilhemsang L, Gauthier S, Fioramonti S, Baufreton J*, Mallet N* (2021) A disynaptic circuit in the globus pallidus controls locomotion inhibition. Biol. 31(4):707-721.e7. doi: 10.1016/j.cub.2020.11.019.
Kovaleski RF, Callahan J, Chazalon M, Wokosin D, Baufreton J, Bevan M (2020) Dysregulation of external globus pallidus-subthalamic nucleus network dynamics in Parkinsonian mice during cortical slow-wave activity and activation. Physiol.(Lond.). 2020 Feb 29. doi: 10.1113/JP279232.
Mallet N, Delgado L, Chazalon M, Miguelez C and Baufreton J (2019) Cellular and synaptic dysfunctions in Parkinson's disease: stepping out of the striatum. Cells 8(9). pii: E1005. doi: 10.3390/cells8091005.
Baufreton J*, Milekovic T*, Li Q*, McGuire S, Moraud EM, Porras G, Sun S, Ko WKD, Chazalon M, Morin S, Normand E, Farjot G, Milet A, Pype J, Pioli E, Courtine G, Bessière B and Bezard E. (2018) Inhaling xenon ameliorates L-DOPA-induced dyskinesia in experimental parkinsonism. Mov Disord. 33(10):1632-1642. doi: 10.1002/mds.27404.
Chazalon M, Paredes-Rodriguez E, Morin S, Martinez A, Cristóvão-Ferreira S, Vaz S, Sebastiao A, Panatier A, Boué-Grabot E, Miguelez C‡ and Baufreton J‡. (2018) GAT-3 dysfunction generates tonic inhibition in external globus pallidus neurons in Parkinsonian rodents. Cell Rep. 8;23(6):1678-1690. doi: 10.1016/j.celrep.2018.04.014.
Publication: 16/03/22
Mise à jour: 16/03/22