A new date will be announced soon.
Venue: Centre Broca
---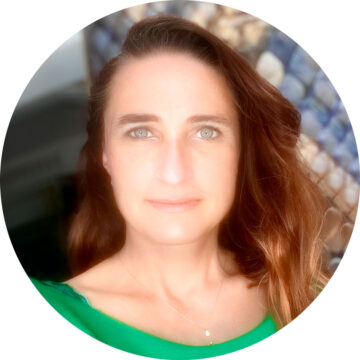 Pascale BOMONT
ERC group leader, INSERM Research Director
NeuroMyoGène institute (INMG-PGNM)
UCBL Lyon1 – CNRS UMR5261 – INSERM U1315
Lyon – France
Invited by David Perrais (IINS)
Title
Dynamics of Neurofilaments in health and disease
Abstract
Neurofilaments (NFs) are the Intermediate Filaments (IFs) of the nervous system and the major cytoskeletal component of mature neurons. Previous studies have revealed that this structural network exhibits dynamics in transport and turn-over, and sustains essential cellular and physiological functions in the nervous system. Accordingly, alterations of NFs have been shown to drive neurodegeneration in human diseases. Not only are NFs a genetic cause of neuronal death in human, but their abnormal aggregation is also an early pathological hallmark of most neurodegenerative diseases, and their removal from axons has shown spectacular benefits in mouse models. With a long-lasting interest in the rare disease giant axonal neuropathy, whose mutated gene encodes for the universal regulator of IF steady-state (Gigaxonin-E3 ligase), our laboratory is exploring the neurobiology of NFs in health and disease. Our research program aims at scrutinizing the dynamics of NFs in a physiological context, the downstream signaling sustaining their essential functions and how alterations of this system can cause neurodegeneration. Here, we will first present our research on Gigaxonin to focus on our latest development in generating new tools and methodologies in the zebrafish species, whose numerous advantages constitute great assets to monitor the live imaging of NFs in vivo and to dissect their molecular signaling pathways. Finally, we  will present how this knowledge will be used to offer a significant platform for therapeutic intervention in the future, for the benefit of most neurodegenerative diseases.
Biosketch
Pascale Bomont received her PhD in Human Genetics in 2002 (IGBMC, Strasbourg, France) and identified the mutated genes for several neuropathies.  Focusing on rare diseases, in particular giant axonal neuropathy (GAN) caused by loss-of-function of the Gigaxonin-E3 ligase, she conducted a postdoctoral training in Cell Biology (LICR, San Diego, USA) to investigate the cytoskeleton alteration in disease.  Moving back to France, she was recruited at Inserm in 2007 (Assistant Professor) and was awarded by the ATIP-Avenir prize in 2011 to run a multidisciplinary research program on GAN at Montpellier University (Associate Professor in 2012). Her group developed tools and biological systems in patients, mouse and zebrafish to unravel the key roles of Gigaxonin in controlling cytoskeleton architecture, autophagy machinery and neuromuscular integrity, and to generate diagnosis tests and therapeutic approaches for patients. Presently, she is full Professor at Lyon1 University and runs an ERC program on neurofilament biology.
Selected publications
A multilevel screening pipeline in zebrafish identifies therapeutic drugs for GAN.
Lescouzères L, Hassen-Khodja C, Baudot A, Bordignon B, Bomont P. EMBO Mol Med. (2023) May 5:e16267.
Development of a high-throughput tailored imaging method in zebrafish to understand and treat neuromuscular diseases.
Lescouzères L, Bordignon B, Bomont P. Front Mol Neurosci. (2022) Sep 20;15:956582.
The dazzling rise of neurofilaments: Physiological functions and roles as biomarkers.
Bomont P. Curr Opin Cell Biol. (2021) Jan13:S0955-0674(20)30146-0.
E3 Ubiquitin Ligases in Neurological Diseases: Focus on Gigaxonin and Autophagy.
Lescouzères L, Bomont P. Front Physiol. (2020) Oct 22;11:1022.
Neurofilaments: neurobiological foundations for biomarker applications.
Gafson AR, Barthélemy NR*, Bomont P*, Carare RO*, Durham HD*, Julien JP*, Kuhle J*, Leppert D*, Nixon RA*, Weller RO*, Zetterberg H*, Matthews PM. Brain (2020) 143(7):1975-1998.
Sonic Hedgehog repression underlies gigaxonin mutation-induced motor deficits in giant axonal neuropathy. Arribat Y*, Mysiak KS*, Lescouzères L, Boizot A, Ruiz M, Rossel M, Bomont P.   J Clin Invest. (2019) 129(12):5312-5326.
Gigaxonin E3 ligase governs ATG16L1 turn over to control autophagosome production.
Scrivo A, Codogno P, Bomont P. Nat Commun. (2019) 10(1):780.