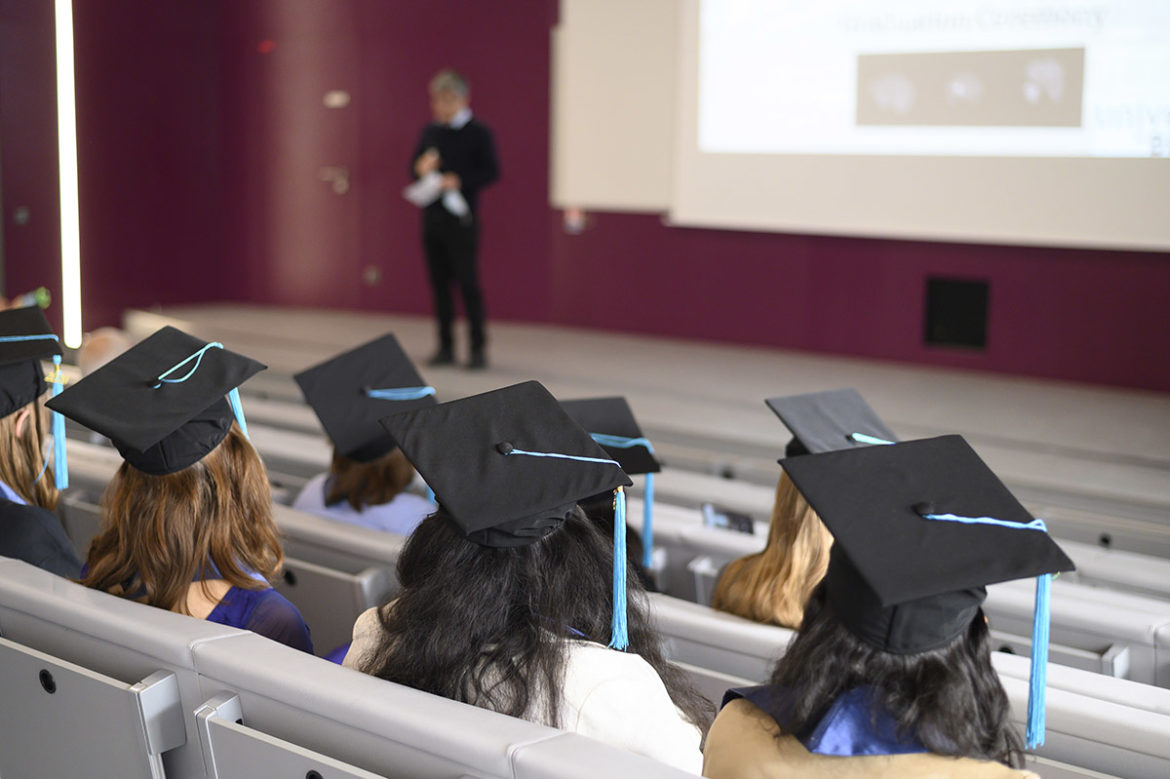 The Bordeaux Neuroscience Master's degree, accredited until 2028.
Following its initial mandate, after a long process instigated in March 2020, the Bordeaux Master's program in Neurosciences has been accredited 6 more years (2022-2028). The assessment of the previous accreditation by the HCERES received very positive feedback and provided a solid basis for our new program application.
Thanks to the dynamism of our University teaching staff, who have not hesitated to fully invest in the program and to implement innovative teaching methods, the added superb involvement of both researchers and institutes alike, the Master's structure itself allowing the integration of French and International students from different disciplines, and the support offered by the creation of our graduate school, our master's degree offers a recognized and high level training from the molecular to the most integrated aspects of Neuroscience. In addition to theoretical courses, our students undergo 7 to 10 months of high-quality research internships in our local institutes or in other French or foreign laboratories. Here again, the investment of the Bordeaux campus teams is remarkable, as evidenced by the quality of the research work presented by our students at their final oral examinations.
In the new accreditation, at the request of students and based on suggestions of our researchers and teachers, several new teaching units have been created and implemented from this academic year onwards. These new units address various research themes of the Neurocampus that were not well represented in our master's program until now, and include "Developmental Neurosciences", "Psychoneuroimmunology – Mind-Body interactions", "Introduction to structural and functional neuroimaging in Human" and "Programming for data analysis".
See the full curriculum of the master's (PDF)
The teaching teams will do their utmost to make this new accreditation a resounding success and to continue to transmit the passion of our discipline to our brilliant students!
Denis COMBES
Head of the Master of Neurosciences of Bordeaux
Academic officer of the Bordeaux Neurocampus Graduate Program
https://neurocampus-graduateprogram.u-bordeaux.fr/
Publication: 11/10/22
Last update 11/10/22