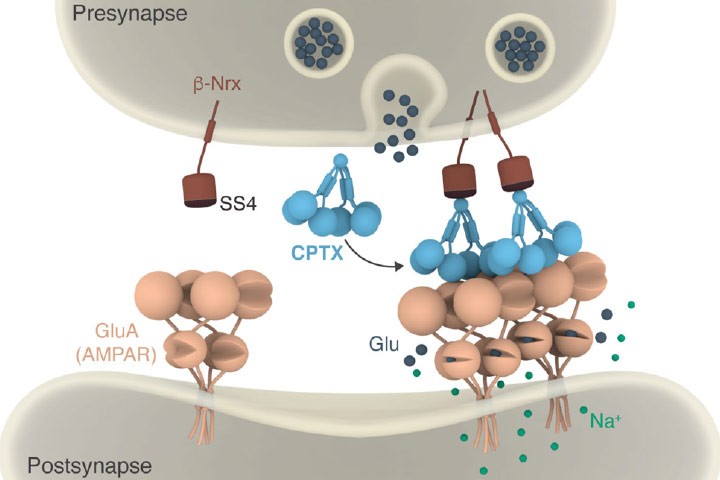 Jonathan Elegheert in Science
A synthetic molecule that can restore lost connections in the brain
Protein structures have been used to design and create an artificial molecular bridge that can repair neuronal circuits in models of disease and injury.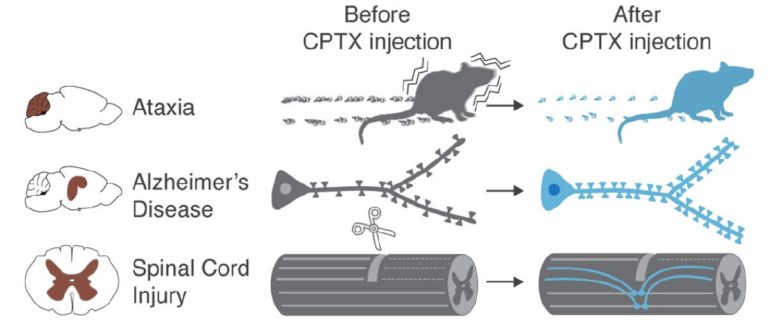 The human brain contains an enormous number of connections, known as synapses, within a vast network of neurons. Damage in the brain or spinal cord often involves loss of these connections, which is also associated with many neuropsychiatric and neurological disorders. A collaborative team of researchers has now created a molecule that can restore these lost connections in multiple animal models of disease.
Building and remodelling of synapses occurs throughout life under the control of synaptic organiser proteins. Some of these synaptic organisers directly connect proteins within the membranes of neurons to form molecular bridges that span synapses. Jonathan Elegheert, then a postdoc at the University of Oxford and now team leader at the IINS, worked together with collaborators in Japan and Germany to see if they could use their knowledge of synaptic organiser structures to design artificial molecules that could reverse loss of synapses.
First, they solved a series of synaptic organiser structures that enabled an accurate definition of domain boundaries and interaction determinants for specific pre- and post-synaptic receptors. By combining structural elements from the organiser proteins cerebellin-1 and neuronal pentraxin-1, as well as motifs that ensure desired oligomeric states, they designed a first synthetic synaptic organiser called CPTX to bridge presynaptic neurexin and postsynaptic AMPA receptors and induce formation of excitatory synapses.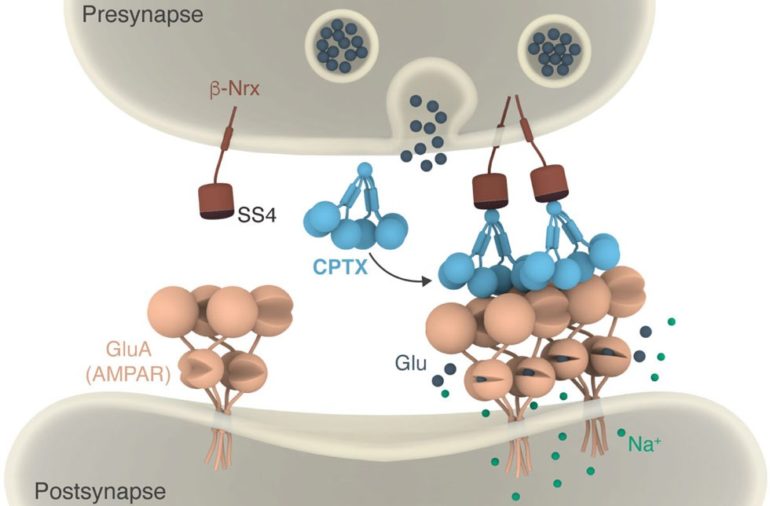 Following successful in vitro validation experiments, Kunimichi Suzuki in Michisuke Yuzaki's lab at Keio University, Inseon Song in Alexander Dityatev's lab at DZNE Magdeburg and Hiroyuki Sasakura in Kosei Takeuchi's lab at Aichi Medical University tested CPTX in mouse models of disorders involving neuronal loss and degeneration. As well as observing reconnection of synapses, the teams were able to measure improvements in behavioural tests, with restored motor coordination in cerebellar ataxia, better performance in memory tests in mouse models of Alzheimer's disease (AD), and improved movement after spinal cord injury (SCI).
As well as having the potential to lead to therapies for the conditions investigated, this work is a prototype of how structure-guided approaches can be used to repair neuronal circuits more generally, opening the way to many applications in neuronal repair and circuit engineering and remodelling.
Reference
A synthetic synaptic organizer protein restores glutamatergic neuronal circuits.
Kunimichi Suzuki*, Jonathan Elegheert*, Inseon Song, Hiroyuki Sasakura, Oleg Senkov, Keiko Matsuda, Wataru Kakegawa, Amber J. Clayton, Veronica T. Chang, Maura Ferrer-Ferrer, Eriko Miura, Rahul Kaushik, Masashi Ikeno, Yuki Morioka, Yuka Takeuchi, Tatsuya Shimada, Shintaro Otsuka, Stoyan Stoyanov, Masahiko Watanabe, Kosei Takeuchi, Alexander Dityatev, A. Radu Aricescu, Michisuke Yuzaki
Science
* These authors contributed equally to this work
About this topic
Perspective, by Patricia C. Salinas : "Restoring neuron connections"
https://science.sciencemag.org/content/369/6507/1052
About author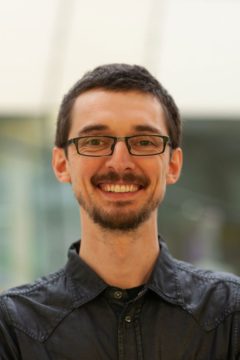 Jonathan Elegheert
Team leader
Structural biology and engineering of neuronal signalling
IINS
Publication: 03/09/20
Last update 09/09/20