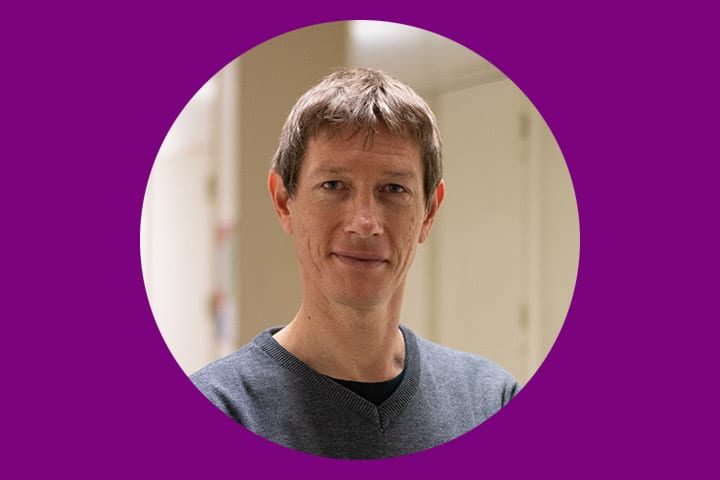 Interview – Antonny Czarnecki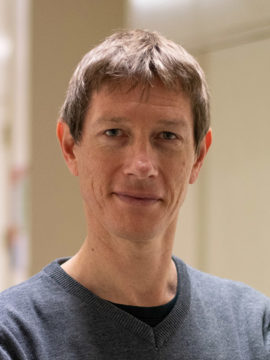 Antonny Czarnecki has recently joined the team "Development of spinal motor networks in normal and pathological conditions" directed by Pascal Branchereau at the INCIA. Let's meet him.
It's a comeback to Bordeaux for you. What has been your career path?
I am indeed a doctor from the University of Bordeaux: I defended my thesis in 2002. I then went on to do a post-doctorate at University College London, and then I did two other post-doctorates in Switzerland at the University of Bern. In 2009, I was recruited as a lecturer at the Université Pierre et Marie Curie (now Sorbonne Université). I am an assistant professor at the University of Bordeaux since this year.
Was coming back to Bordeaux a personal choice?
I wanted to join the University of Bordeaux to be closer to my wife who is an assistant professor in psychology at the University.
But my arrival in Pascal Branchereau's team is also a continuation of our collaborative projects of more than 10 years. Scientifically, it is totally logical.
What does your research consist of?
Since my postdoctoral work in Switzerland, I have been interested in the cellular mechanisms that allow neuronal networks to generate spontaneous and rhythmic activities in mammals, especially rodents.
In the last few years in Paris, I have been focusing on embryonic neural networks that generate waves of electrical activity that are essential for the development of our central nervous system. We have recently shown that in the spinal cord, a pair of neurons, the motor neurons and the Renshaw cells, form a recurrent activation loop that could play an essential role in the genesis of this spontaneous activity and the development of the spinal cord.
We also show that neurons are not the only cells involved in these networks but that other cell types such as radial glia or floor cells are also involved in the genesis of this spontaneous activity.
We study these networks using electrophysiological recordings and optogenetic stimulation techniques. Electrophysiology is really my favorite technique, it is the basis of my research today.
Do you plan any changes in your technics or research?
In  the future I would also like to use the technique of light sheet microscopy which should allow to analyze the activity of all these cell populations on a larger scale.
I will soon start a project on ALS (amyotrophic lateral sclerosis) in collaboration with Frédéric Clotman at the University of Louvain in Belgium. This project focuses on the little known role that spinal interneurons could play in the early stages of the disease.
A large part of the projects of Pascal Branchereau's team is dedicated to the etiology of ALS in its earliest stages.
You recently published an article in eLife. What is it about?
In the paper, we show that Renshaw cells possess a very complex activation pattern register from the 11th day of embryonic development, never before discovered at these stages. We have therefore made an exhaustive study of these very particular activation properties, which we have completed with modeling studies, thanks to a collaboration with Claude Meunier at Paris Descartes.
Relevant publications
Two opposite voltage-dependent currents control the unusual early development pattern of embryonic Renshaw cell electrical activity
Boeri J, Meunier C, Le Corronc H, Branchereau P, Timofeeva Y, Lejeune FX, Mouffle C, Arulkandarajah H, Mangin JM, Legendre P, Czarnecki A.
Elife. 2021 Apr 26;10:e62639. doi: 10.7554/eLife.62639. PMID: 33899737
Co-culture of exogenous oligodendrocytes with unmyelinated cerebella: Revisiting ex vivo models and new tools to study myelination.
Baudouin L, Adès N, Kanté K, Czarnecki A, Bachelin C, Baskaran A, Langui D, Millécamps A, Gurchenkov B, Velut Y, Duarte K, Barnier JV, Nait Oumesmar B, Bouslama-Oueghlani
L. Glia. 2021 Apr 2. doi: 10.1002/glia.24001. PMID: 33811384
Persistent Sodium Current Drives Excitability of Immature Renshaw Cells in Early Embryonic Spinal Networks.
Boeri J, Le Corronc H, Lejeune FX, Le Bras B, Mouffle C, Angelim MKSC, Mangin JM, Branchereau P, Legendre P, Czarnecki A.
J Neurosci. 2018 Aug 29;38(35):7667-7682. doi: 10.1523/JNEUROSCI.3203-17.2018. Epub 2018 Jul 16. PMID: 30012693
Axoglial synapses are formed onto pioneer oligodendrocyte precursor cells at the onset of spinal cord gliogenesis.
Osterstock G, Le Bras B, Arulkandarajah KH, Le Corronc H, Czarnecki A, Mouffle C, Bullier E, Legendre P, Mangin JM.
Glia. 2018 Aug;66(8):1678-1694. doi: 10.1002/glia.23331. Epub 2018 Mar 30. PMID: 29603384
Acetylcholine controls GABA-, glutamate-, and glycine-dependent giant depolarizing potentials that govern spontaneous motoneuron activity at the onset of synaptogenesis in the mouse embryonic spinal cord.
Czarnecki A, Le Corronc H, Rigato C, Le Bras B, Couraud F, Scain AL, Allain AE, Mouffle C, Bullier E, Mangin JM, Branchereau P, Legendre P.
J Neurosci. 2014 Apr 30;34(18):6389-404. doi: 10.1523/JNEUROSCI.2664-13.2014. PMID: 24790209
In vivo assembly of the axon initial segment in motor neurons.
Le Bras B, Fréal A, Czarnecki A, Legendre P, Bullier E, Komada M, Brophy PJ, Davenne M, Couraud F.
Brain Struct Funct. 2014 Jul;219(4):1433-50. doi: 10.1007/s00429-013-0578-7. Epub 2013 Jun 2. PMID: 23728480
Network activity and spike discharge oscillations in cortical slice cultures from neonatal rat.
Czarnecki A, Tscherter A, Streit J.
Eur J Neurosci. 2012 Feb;35(3):375-88. doi: 10.1111/j.1460-9568.2011.07966.x. Epub 2012 Jan 25. PMID: 22276985
β-pompilidotoxin modulates spontaneous activity and persistent sodium currents in spinal networks.
Magloire V, Czarnecki A, Anwander H, Streit J.
Neuroscience. 2011 Jan 13;172:129-38. doi: 10.1016/j.neuroscience.2010.10.034. Epub 2010 Oct 16. PMID: 20955768
Modulation of intrinsic spiking in spinal cord neurons.
Czarnecki A, Magloire V, Streit J.
J Neurophysiol. 2009 Oct;102(4):2441-52. doi: 10.1152/jn.00244.2009. Epub 2009 Aug 12. PMID: 19675293
Local oscillations of spiking activity in organotypic spinal cord slice cultures.
Czarnecki A, Magloire V, Streit J.
Eur J Neurosci. 2008 Apr;27(8):2076-88. doi: 10.1111/j.1460-9568.2008.06171.x. PMID: 18412628
Riluzole-induced oscillations in spinal networks.
Yvon C, Czarnecki A, Streit J.
J Neurophysiol. 2007 May;97(5):3607-20. doi: 10.1152/jn.00924.2006. Epub 2007 Mar 7. PMID: 17344372
Cellular mechanisms of burst firing-mediated long-term depression in rat neocortical pyramidal cells.
Czarnecki A, Birtoli B, Ulrich D.
J Physiol. 2007 Jan 15;578(Pt 2):471-9. doi: 10.1113/jphysiol.2006.123588. Epub 2006 Nov 2. PMID: 17082228
Potassium channel expression level is dependent on the proliferation state in the GH3 pituitary cell line.
Czarnecki A, Dufy-Barbe L, Huet S, Odessa MF, Bresson-Bepoldin L.
Am J Physiol Cell Physiol. 2003 Apr;284(4):C1054-64. doi: 10.1152/ajpcell.00446.2002. PMID: 12620897
Cell cycle-related changes in transient K(+) current density in the GH3 pituitary cell line.
Czarnecki A, Vaur S, Dufy-Barbe L, Dufy B, Bresson-Bepoldin L.
Am J Physiol Cell Physiol. 2000 Dec;279(6):C1819-28. doi:  10.1152/ajpcell.2000.279.6.C1819. PMID: 11078697
Publication: 04/06/21
Last update 04/06/21